Mark Cavendish: A year in the life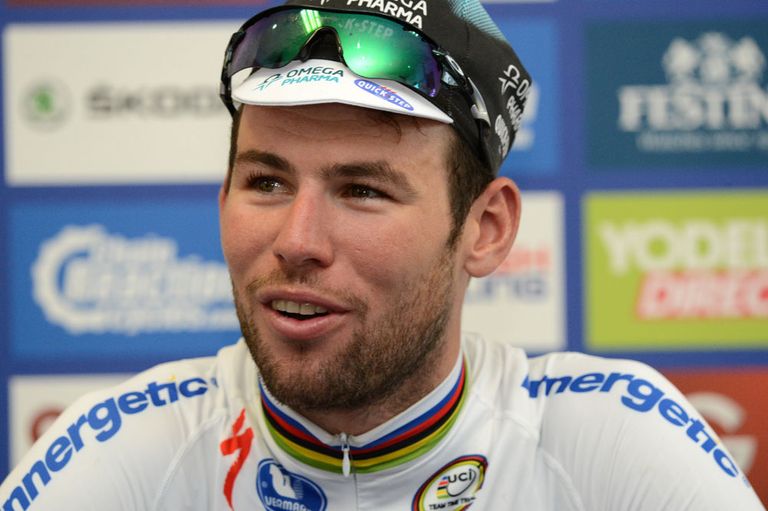 In the January 2014 edition of Cycle Sport Lionel Birnie takes a look back at Mark Cavendish's year. Although many claim it as a failure, it was actually one of the Manxman's most successful seasons yet.
As dusk turned to night on the Champs-Elysèes, the riders returned wearily to their team buses, their Tour de France done.
Outside the Omega Pharma-Quick Step bus, VIP guests had their glasses filled with Champagne and cheerily clinked them together.
Patrick Lefevere, the team boss, was wearing a white jacket and pink trousers, an outfit that made him look like a mafia boss who had retired and moved to Florida.
Lefevere was all smiles, handshakes and slaps on the back. He was perfectly entitled to look happy. With four stage wins, the Tour had been a success, particularly when compared to previous years and especially since Tom Boonen had decided he no longer wanted to ride.
But Lefevere's apparent contentment made one wonder whether he truly understood the nature of his star rider, Mark Cavendish, who had just been beaten by Marcel Kittel for the third time in the Tour.
When Cavendish arrived back at the bus, he did not look like a volcano about to erupt but neither did he appear in the mood to party.
He ducked under the rope, handed the bike to a mechanic, embraced his fiancée Peta, and disappeared into the bus.......
The full article can be read in the January 2014 edition of Cycle Sport magazine, onsale now priced £4.75. Cycle Sport can be downloaded straight to your iPad via iTunes. It's also available on Android device via Google Play and on Zinio.com and Kindle Fire.