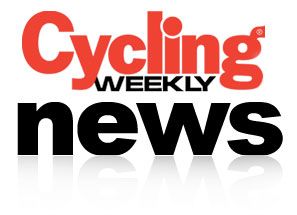 We've received a rather worrying email from a 25-year-old female cyclist (at her request we have not used her full name) who was mugged while actually riding her bike in London last week.
"On Friday evening [September 6] at approx 8pm, I was cycling down the Clerkenwell road, towards Old Street, in the cycle lane," Emma B said. "Suddenly a dark coloured motorbike with two men wearing all black, came out of nowhere. They begun driving incredibly close to me, deliberately trying to destabilise me as I cycled.
"As I struggled not to fall from my bike, the rider on the back of the bike reached out and started tugging at my bag, which was jammed into my bike basket. I usually strap the bag to my back, but had been shopping and decided to put it into my basket as it was very heavy.
"The rider on the back of the bike couldn't pull my bag from the basket, and so the bikers grabbed onto my bike and, as we were both still moving, they managed to detach my entire basket.
"I struggled to control my bike and avoid falling or being pushed off, but luckily I was unharmed. They then sped away down a side street with my basket, bag, and its contents. This included my purse, house keys, personal letters that contained my address and many other valuable items.
"Some kind people called the police and stayed with me, as I was obviously very shaken at having just been mugged, but more worryingly, having nearly been forced off my bike due to the obscene nature of the mugging.
"I wanted to share this experience because the men who did this were clearly experienced in doing so, and had very likely been following me for some time, having spotted me as a 'target' at some earlier point in my journey. They also seemed very confident in carrying out the mugging, positioning themselves perfectly to be able to do this.
"I never imagined I would be a target while actually cycling, particularly on a very busy road before dark, and I have no doubt that these criminals have done this before, and they will do it again."
So if you use a basket on the front of your bike, please take note, and perhaps find another way to carry valuables.
Thank you for reading 10 articles this month* Join now for unlimited access
Enjoy your first month for just £1 / $1 / €1
*Read 5 free articles per month without a subscription
Join now for unlimited access
Try first month for just £1 / $1 / €1