"Nobody wins in this" — the cycling community reacts to new UCI transgender policy
Athletes and advocates on both sides of the trans-athlete inclusion debate share their opinions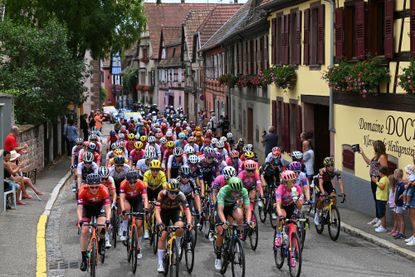 (Image credit: Getty Images)
Get The Leadout Newsletter
The latest race content, interviews, features, reviews and expert buying guides, direct to your inbox!
Thank you for signing up to The Pick. You will receive a verification email shortly.
There was a problem. Please refresh the page and try again.
Starting July 17, 2023, transgender women who have transitioned after puberty are banned from competing in the women's category at all UCI-sanctioned events, cycling's governing body announced today.
This policy is the outcome of an extraordinary UCI meeting held on July 5.
Athletes who do not meet the UCI's new "conditions for participation in women's events" can continue competing in the men's category, which will be renamed "Men/Open."
In a press release, the UCI said it was "necessary to take this measure to protect the female class and ensure equal opportunities."
The statement explained that the "current state of scientific knowledge" no longer supports the UCI's policy of eligibility, which stated that those who transition from male to female (MTF) are eligible to compete in the women's category as long as they identify as female and suppress their testosterone levels to 2.5 nmol/L for 24 months prior to and during competition.
"It is also impossible to rule out the possibility that biomechanical factors such as the shape and arrangement of the bones in their limbs may constitute a lasting advantage for female transgender athletes," the UCI claims.
Upon doing more research, the UCI said it could change its ruling in the future, but for now, transwomen are no longer allowed to compete in the women's category.
British Cycling introduced similar rules in May, and following today's announcement, other national federations, USA Cycling included, are expected to follow suit.
As news spread, the cycling community was abuzz with athletes and advocates on both sides of the trans-athlete inclusion debate sharing their opinions.
"It's a step towards the protection of women and also a step toward fairness for transgender athletes," Inga Thompson tells Cycling Weekly.
Thompson is a celebrated American Olympian and vocal opponent of transgender women competing in elite women's sports. Even so, she does not see the UCI's ruling as a victory.
"It's good for women, and I know that it's going to be difficult for transgender women. Nobody wins in this," she says.
Thompson said she believes there's a place for transgender athletes in sports, but exactly where and what that place looks like is now up to the governing bodies and the athletes themselves to figure out.
"We have to find a way to have fairness for women. And fairness for transgender women and to acknowledge the biological differences between the two," she says.
"Transgender women and men should get together and try to figure out a fair classification for them to compete in. We keep hearing about the heartbreak of the transgender women, but we need to also listen to the heartbreak of the women having opportunities taken away from them.
Women deserve to have an equal playing field. Our biology as a woman is distinctly different from the biology of a transgender woman."
The heartbreak was certainly felt throughout the internet as trans and cis women athletes alike expressed their despondence.
"I don't agree with the UCI's decision to ban trans women from competing in the women's category. I know this is a complicated topic for many (yes, professional racing complicates this for sure), but I keep returning to what I believe to be the purpose of sport: to offer opportunities for enjoyment, self-betterment, personal challenge, camaraderie (etc.) for all," writes Haley Smith, a Canadian Olympian and Life Time Grand Prix contestant.
"Maybe you believe that trans women racing against those assigned female at birth is unfair or wrong. But I truly believe that a ban is much MORE wrong…I don't have an answer, but I know in my gut that this isn't the right decision. I'm off to go race my bike in a UCI race right now because this is what I do. But it certainly feels a bit heavier tonight."
Already banned from competing in the women's category in her homeland, British cyclist and transwoman Emily Bridges released an emotional statement on her social media.
"It's the hope that gets you. The thought that there's some small possibility that they're not going to wield the axe and cut you from the thing you (used to) love keeps some semblance of hope for the future of this environment. But that hope is gone now," she states.
"The trust in the institution is gone. Official, sanctioned competitive sports is no longer for trans people. We will continue to fight this, in sports science labs, in courtrooms, and on the streets, but I am under no impression that it is as easy to unban someone as it is to ban in the first place."
American athlete and longtime trans-advocate Molly Cameron expressed more frustration than heartbreak, vowing to boycott any event that adopts the UCI's new policy. A longtime cyclocross racer, Cameron raced internationally until the UCI's first eligibility policies banned her from competing in the women's category in the early aughts.
"In 2003, the UCI enforced a policy banning most trans women, and in 2023, after two decades of progress, they've chosen to do it again," she writes, warning that this will likely spark a spring of bans across unsanctioned events.
"We are going to hear a lot of: 'Sorry, but this is what we have to do to protect fairness' as some events will choose to echo the UCI and ban trans women from women's categories," she predicts.
"That is unacceptable, and this is a deeply problematic policy. [It] will be disappointing to see who takes the easy out from continuing the hard work and allyship…Taking rights and opportunities from one does not equate to fairness for all."
Thank you for reading 20 articles this month* Join now for unlimited access
Enjoy your first month for just £1 / $1 / €1
*Read 5 free articles per month without a subscription
Join now for unlimited access
Try first month for just £1 / $1 / €1
Get The Leadout Newsletter
The latest race content, interviews, features, reviews and expert buying guides, direct to your inbox!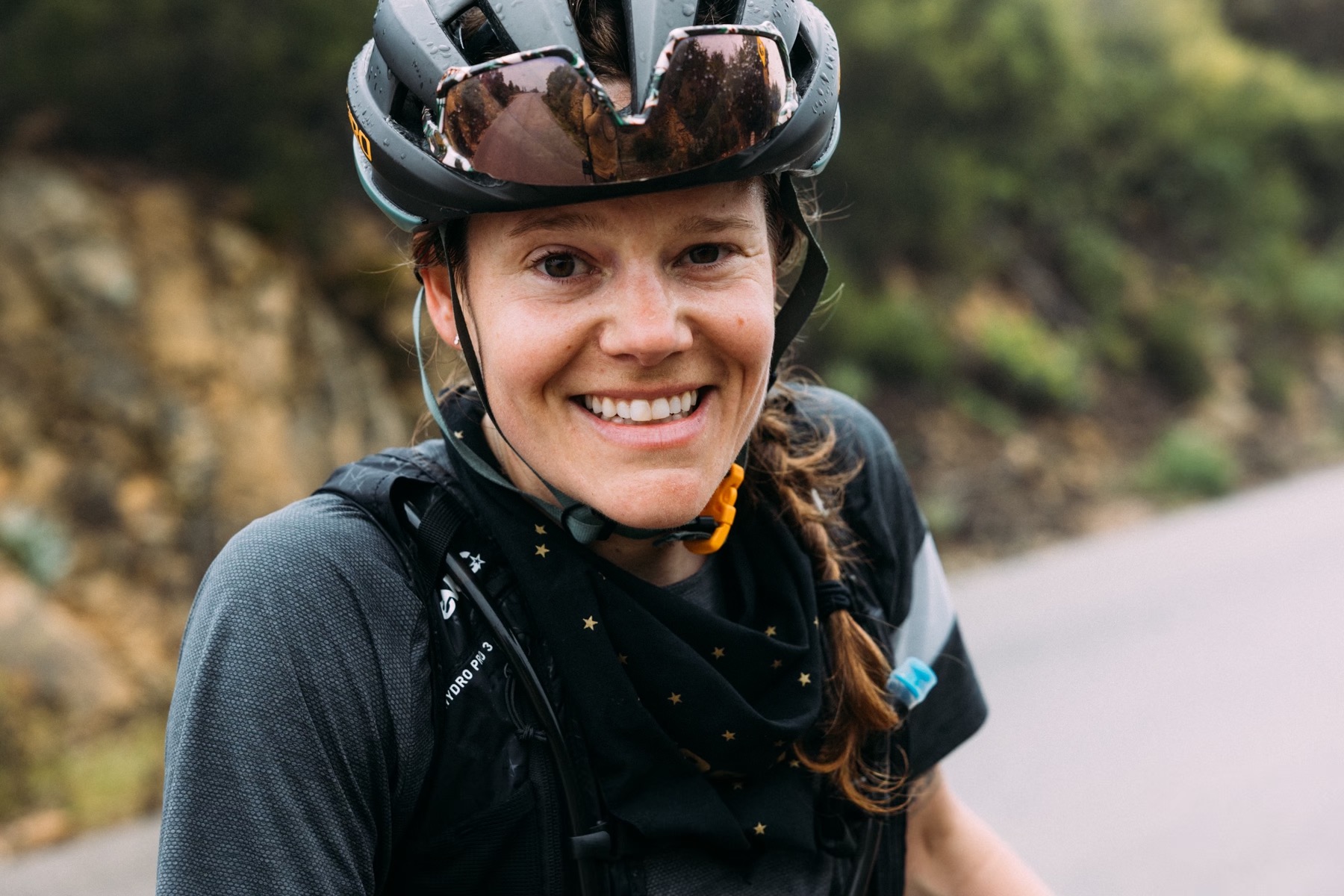 Cycling Weekly's North American Editor, Anne-Marije Rook is old school. She holds a degree in journalism and started out as a newspaper reporter — in print! She can even be seen bringing a pen and notepad to the press conference.
Originally from The Netherlands, she grew up a bike commuter and didn't find bike racing until her early twenties when living in Seattle, Washington. Strengthened by the many miles spent darting around Seattle's hilly streets on a steel single speed, Rook's progression in the sport was a quick one. As she competed at the elite level, her journalism career followed, and soon she became a full-time cycling journalist. She's now been a cycling journalist for 11 years.