Garmin Vector power meter now compatible with Shimano pedals
Adaptor kit lets Shimano fans get their feet into Garmin Vectors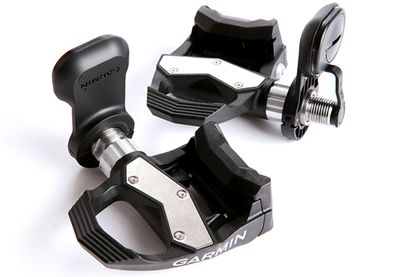 Ever since the Garmin Vector power meter pedals were launched back in 2013, they've used a Look pedal design and have only been compatible with Look Keo cleats. But now, the company has released a new system that will let you use Shimano pedals and cleats too.
>>> Power meters: everything you need to know
The new Vector Shimano Pedal Cartridges lets you remove the cartidges and axles of your existing Garmin Vector 2 pedals, put the axles inside the new Shimano cartridges, then place this inside your Shimano pedals. Simple as that - a process that doesn't require any special tools that aren't supplied in the kit.
https://youtu.be/u0rpiZvSjdE
The cartridges are priced at £99.99, but of course you'll need a fair few things on top of this, most notably a pair of Garmin Vector 2 (£1,199) or Vector 2S (£749.99) power meter pedals, and a pair of Shimano Ultegra pedals (£119.99), with Garmin saying that its new cartridges aren't compatible with any other Shimano pedals.
>>> Long term test: PowerTap P1 pedals
In effect that this means that you will be paying an extra £219.98 (the cost of the pedals and the cartridges) to use Vector power meter pedals with Shimano pedals and cleats rather than the Look pedals that come as standard. Maybe just one for the dedicated Shimano fans then?
Thank you for reading 20 articles this month* Join now for unlimited access
Enjoy your first month for just £1 / $1 / €1
*Read 5 free articles per month without a subscription
Join now for unlimited access
Try first month for just £1 / $1 / €1