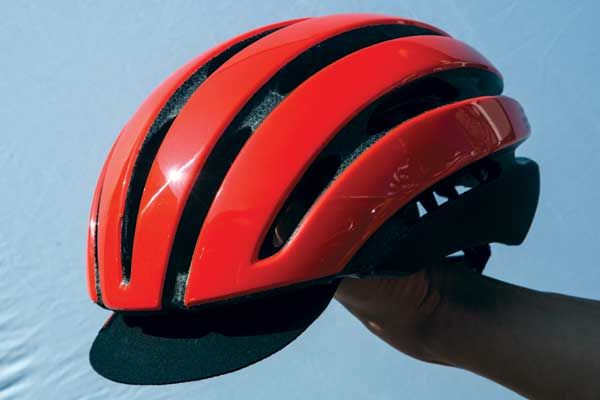 While keeping an eye on all things race focused, it would be easy to forget about non-competitive offerings, dismissing them as 'recreational'.
It's worth rethinking this theory when you encounter Giro's Aspect helmet. Designed as an all-rounder with a built-in visor for rain spray/sun glare, the end result is unexpectedly fast and light.
While Giro is unwilling to provide aero data, blaming that element on a happy design accident, at just 254g (240g minus the visor) it's only 45g heavier than the UK version of Giro's road range-topping Aeon - making its lightweight credentials even more obvious.
The Aspect helps you achieve the perfect balancing act between aero, lightweight and reasonable looks. Cost is £139.99.
Contact: www.zyro.co.uk