Raleigh and Lapierre couple up for UK distribution
New partnership will begin on August 1, 2017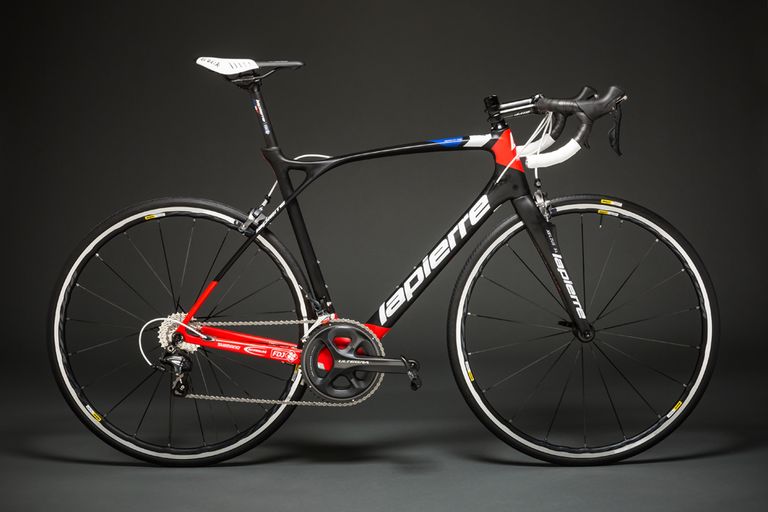 Both Raleigh UK and Lapierre are part of the Accell Group, which is based in the Netherlands. In 2015 Accell sold 1.6 million bikes in more than 70 countries with a turnover of close to a billion Euros. It's also a big player in the rapidly growing e-bike sector.
So it makes sense for Lapierre to use Raleigh's extensive UK marketing and distribution network to sell its bikes in the UK.
Lapierre is bike sponsor to the French FDJ WorldTour team of Thibault Pinot, supplying its Aircode aero road bike for road racing stages. It also makes well-regarded mountain and e-bikes.
>>> Guide to 2017 WorldTour team bikes
Gilles Lapierre, MD of Lapierre Cycles commented: "Lapierre is a truly powerful performance cycle brand in the key segments that are MTB, Road racing and now e-MTB's and we are incredibly ambitious when it comes to growth across all markets. This new partnership will see us gain maximum leverage from our Group capability and we are excited to work with the team at Raleigh UK".
>>> Lapierre launches four new models for 2017
Watch: 2017 WorldTour changes
Raleigh also has a history of involvement in competition, sponsoring the TI-Raleigh team in the 1970s and 80s, with Joop Zoetemelk winning the Tour de France on a Raleigh bike in 1980. The company currently sponsors the Raleigh GAC UK-based professional team.
>>> Raleigh increases prices by 10% after the Brexit vote
"This is a perfect next step in business development for Raleigh UK, Lapierre and the Accell Group. We have established a firm leadership position in e-bikes and have strong and long standing partnerships with core Lapierre performance retailers. Add to this our best-in-class service capabilities and it is clear that there is true synergy. The addition of Lapierre is a perfect complement to our existing brand portfolio," said Mark Gouldthorp, MD of Raleigh UK.