Tech of the week: 1.7 million laps of Herne Hill Velodrome, whale-like wheels and more
This week, we've been trying to make it as a pro and looking at what Strava knows about us all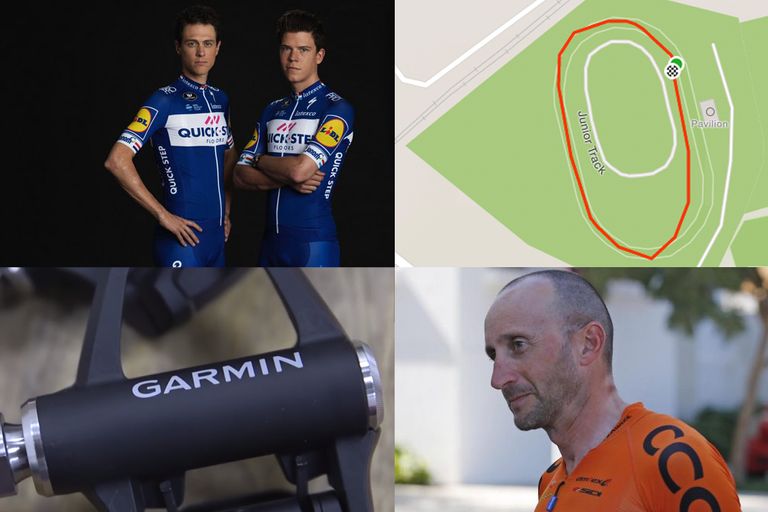 Hot bikes and products
First up, we've tracked down our pick of the five most desirable bikes of 2018, including Storck's 5.4kg, €15,000 Aernario.2 Signature.
This week, we've also had December's edition of Tech of the Month for you, with the Zipp 454 NSW wheels in for test. They have design features based on humpback whales's fins – we've told you why.
Also in are Garmin's latest Vector 3 power meter pedals. All the electronics are now internal and they weigh just 323g a pair. We've also shown you a prototype quick release thru-axle and a titanium bike.
With cold weather holding sway, we've had a look at the best bibtights to keep you warm, as well as our pick of the best winter gloves. You might need them if you're planning to take on the Rapha Festive 500 on Strava, riding 500km between Christmas Eve and New Year's Eve. We've five tips to help get you through.
New pro kit and UCI testing
Quick Step Floors, Bora-Hans Grohe and AG2R-La Mondiale have revealed their new kit for next year too. Quick Step Floors have gone for royal blue, which we rather like, while Bora-Hans Grohe have blue chevrons. And the Drops women's team have become Trek-Drops for 2018, with a new kit design.
AG2R's kit is not a lot different from previous years and retains the brown shorts. These continue to get mixed reactions from the Twitter critics and we've added our own assessment to our ever-growing list of teams's hits and misses.
Talking of the WorldTour, we've had a look at the full calendar for next year for both men and women, so you can mark off the key dates to keep free for sitting in front of the telly. We've also investigated why the pros still prefer to race on tubulars, rather than less puncture-prone tubeless clinchers.
And we've travelled to Switzerland to take the UCI's pro cycling test and see if we could hack it as a pro – find out how we shaped up. It's a test protocol which uses a Wattbike, so anyone with access to one can take up the challenge too.
Meanwhile, if you think you're past your prime, take heart from 46-year-old Davide Rebellin, who's just signed up for his 26th season as a pro. Rebellin turned pro in 1992, before six of his teammates were even born and reckons he might still be racing when he's 50.
Once a cyclist, always a cyclist, it seems, as British Cycling has confirmed too, using virtual reality headsets to show immersive images of people cycling, reporting that they were almost 40% more likely to get back on a bike than those shown a cycling video on YouTube.
Strava has munched its 2017 data this week too, to produce its Year in Sport report, based on 31 million recorded rides in the UK. Over 2 million rides were recorded of a Strava segment in Regent's Park, while second most popular was a turn of Herne Hill Velodrome, ridden 1.7 million times.
And as usual, we've had our pick of deals and offers as well as a few Christmas present suggestions too.