World Health Organisation researchers recommend active commutes to tackle inactivity
Researchers say that policies must be changed to encourage active commutes and lifestyles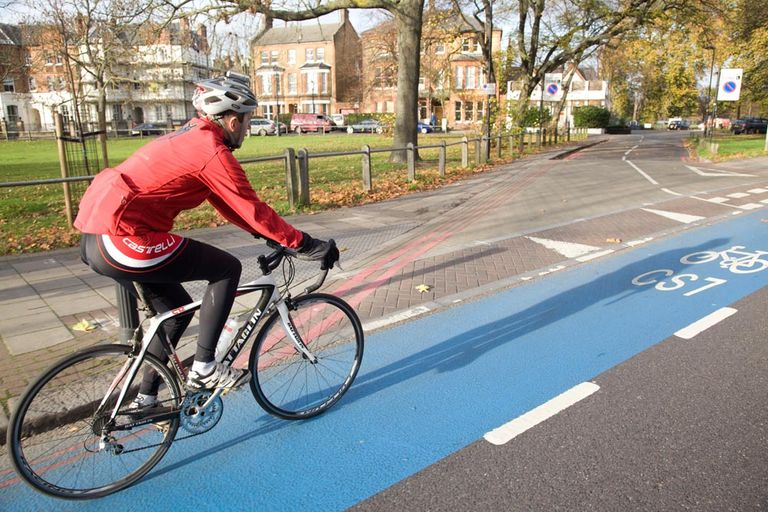 (Image credit: Chris Catchpole)
A large scale study which pulled together data from all over the world has shown that more than a quarter of all adults are "not getting enough physical activity," putting them at risk of ill health.
Researchers suggested policy must be implemented to encourage "non-motorised modes of transport" such as walking and cycling as part of a drive to fix the current state of affairs.
The World Health Organisation (WHO) recommends people take part in 150 minutes of moderate-intensity or 75 minutes of vigorous-intensity physical activity per week.
It set out plans to reduce physical inactivity by 10 per cent by 2025 - but the new data shows that current progress is too slow to reach this target.
Researchers behind the study, published in the Lancet Global Health journal, said that in 2016 1.4 billion adults were not active enough and that this was putting them at risk of a range of illnesses - including heart disease, type 2 diabetes, dementia, and some forms of cancer.
All of the researchers behind the study - including lead Dr Regina Guthold - were staff members at the WHO.
They pooled data which represented 96 per cent of the world's population - finding that the prevalence of low activity levels in high-income countries was double that of countries where people had less money.
The highest levels of inactivity where in Kuwait - where 67 per cent of people don't get enough exercise. In the UK, 40 per cent of women don't hit the targets and 32 per cent of men fall short.
Researchers concluded that the situation "needs to be urgently addressed."
Discussing causes, they said: "in wealthier countries, the transition towards more sedentary occupations and personal motorised transportation probably explains the higher levels of inactivity."
"National policy needs to be implemented to encourage non-motorised modes of transportation, such as walking and cycling, and to promote participation in active recreation and sports in leisure time."
>>> Conservatives come under fire over plans to crack down on 'dangerous cycling'
The UK government says it is trying to promote more active methods of travel. However, so far plans published by the Department for Transport have prompted controversy after they included an intention to consult on introducing a new offence for cyclists, equivalent to causing death by dangerous driving.
Thank you for reading 5 articles this month* Join now for unlimited access
Enjoy your first month for just £1 / $1 / €1
*Read 5 free articles per month without a subscription
Join now for unlimited access
Try first month for just £1 / $1 / €1
Cycling Weekly's Digital Editor Michelle Arthurs-Brennan is a traditional journalist by trade, having begun her career working for a local newspaper before spending a few years at Evans Cycles, then combining the two with a career in cycling journalism.
When not typing or testing, Michelle is a road racer who also enjoys track riding and the occasional time trial, though dabbles in off-road riding too (either on a mountain bike, or a 'gravel bike'). She is passionate about supporting grassroots women's racing and founded the women's road race team 1904rt.
Favourite bikes include a custom carbon Werking road bike as well as the Specialized Tarmac SL6.