Adverse weather plays havoc with weekend time trial events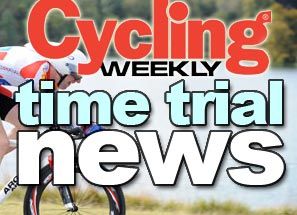 Wintry weather wreaked havoc on the domestic time trial scene over the weekend, with the opening round of the CTT Time Trial Series among the events cancelled because of heavy snow and icy conditions.
The event at Finchingfield, near Braintree in Essex, looks set to be rescheduled after the postponement.
Organiser Antony Stapleton of the Chelmer CC said in his announcement on Saturday evening: "The threat of further snow showers and a very low temperature means we are forced to cancel to ensure rider safety. The very wet roads will almost certainly be slippery, and some of the minor lanes on the circuit are unlikely to be gritted."
It wasn't the only event to be off, with the Teesdale CRC SPOCO event in County Durham, the VC Elan 22 at Challock in Kent, Altrincham Ravens 25 in Cheshire, Harrogate Nova's 24-mile event in Yorkshire and the Southern Counties CU 21 in Surrey all cancelled.
However, some time trials did survive.
The Western TTA hilly 24-mile event at Maiden Bradley in Wiltshire was run off in freezing conditions, which meant that times were well down on the usual for the event - and there were many non-starters with only 15 riders starting.
Rob Pears (Bath CC) proved fastest in 59-11 - the only man to go under the hour mark - while second spot went to David Kiddell (Cavalier CC) with 1-00-43 and third was Paul Jones (Bristol South CC) with 1-01-44.
The South West seemed to escape the worst of the weekend weather, and Tavistock Wheelers staged their 25-mile event on the S5/25 course near the town.
Peter Vincent (Twenty 3C-Focus) proved fastest - averaging an impressive 26mph - and clocking 57-36 to take the win by almost six minutes from his nearest rival, Graham Moir (North Devon Wheelers), while Steve Kirby (Plymouth Corinthian) was third.
Maidenhead and District CC promoted their hilly 30-mile event at Fifield in Oxfordshire.
High Wycombe CC's Jonathan Shubert took the win by more than a minute, clocking 1-09-33 to leave Tejvan Pettinger (Sri Chinmoy CT) second by 1-16, while Shubert's team-mate at High Wycombe CC, Geoff Powell, was third.
The Plomesgate CC 10 at Sudbourne in Suffolk was won by veteran Glenn Taylor (Shorter Rochford RT) with 23-55, while senior rider Paul Jay (Team Velo Velocity) was second, another 24 seconds off the pace.
Thank you for reading 10 articles this month* Join now for unlimited access
Enjoy your first month for just £1 / $1 / €1
*Read 5 free articles per month without a subscription
Join now for unlimited access
Try first month for just £1 / $1 / €1
Snowdon Sports is a long-established independent sports news agency, which supplies editorial to a range of media outlets - such as Cycling Weekly - as well as sports governing bodies. Snowdon Sports often covers results at Cycling Time Trials events in the UK and has long been a source of information and imagery to Cycling Weekly.