'Mountain of Death': the brutal climb that's the hardest ascent you've never heard of
Riders in the Vuelta a Costa Rica will have to tackle the climb twice in four days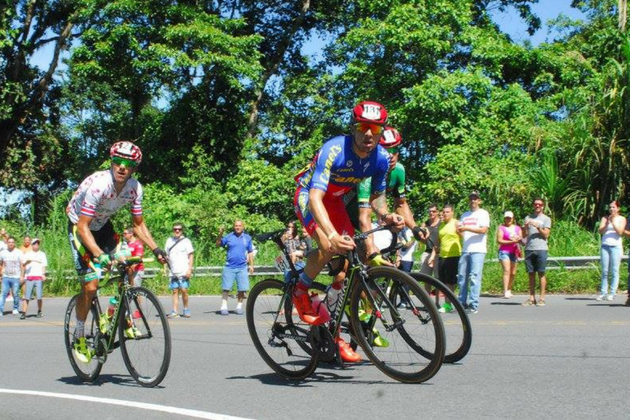 (Image credit: Facebook/Federación Costarricense de Ciclismo)
A punch up between riders is one thing, but the Vuelta a Costa Rica has again caught our attention with one of the hardest climbs your likely to see in a professional bike race.
The Cerro de la Muerte (which translates as "Mountain of Death") will be tackled twice over the course of the race, with the riders tackling the shallower and longer side on Wednesday's stage eight and the steeper and (relatively) shorter side three days later on stage 11.
>>> Watch: the brutality of one of Britain's iconic hill-climbs
With the road rising to a height of 3,335m, the climb rises almost straight out of the capital city of San José, and although the average gradient of three per cent might not strike fear into the heart of many riders, the length of 62km certainly will.
After tackling the climb on stage eight, the riders will descend straight to the stage finish in Pérez Zeledón.
>>> Five climbs of the 2017 Tour de France that you've never heard of
Three days later, the riders will tackle the shorter, but arguably tougher side, heading north from Pérez Zeledón with the 45km ascent starting immediately after the neutralised section, with an average gradient of five per cent.
The bad news for riders is that this won't be the end of their suffering, and after tackling the 62km descent on the other side, they will have to awaken their legs for a final 5km uphill kick to the finish.