Laura Trott on her dominant omnium performance: 'I didn't even feel that good'
Trott says her performance was a bit of an unknown heading into the omnium, after saying she didn't feel on top of her game in the team pursuit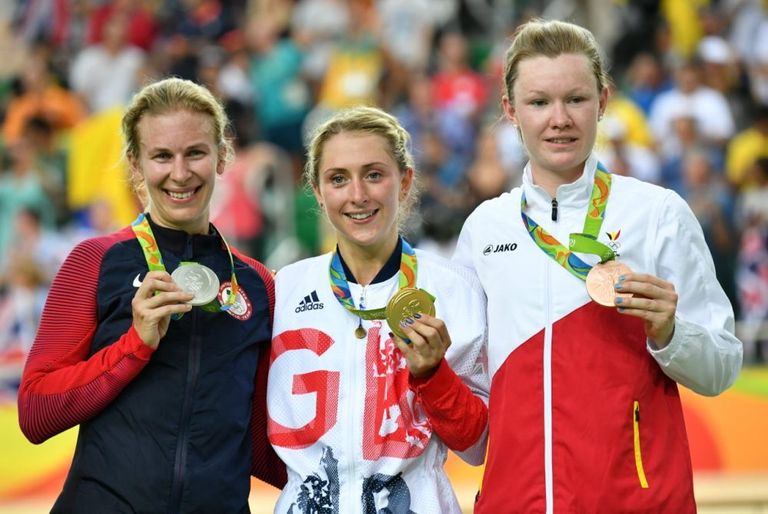 (Image credit: Watson)
Laura Trott says she "didn't even feel that good to start with" as she cruised to victory in the Olympic omnium and won a record fourth gold medal.
Trott became the most successful female British athlete at the Olympic Games with the victory, which came just a few days after winning gold in the team pursuit.
>>> Five clever marginal gains that British Cycling didn't think of
But the 24-year-old says she didn't know what to expect from her performance in the omnium after feeling "like a passenger" for some of the team pursuit.
"I really didn't feel that good to start with, to be honest," Trott said.
"Even in the team pursuit, I know we set a world record, but I just didn't feel that good taking my turns. I was almost like a passenger sometimes in the team pursuit, so I really didn't know how the omnium was going to go."
Despite the question mark over how she felt going into the omnium, Trott was able to take three wins out of the six events, with two further second place finishes, and lead the overall rankings almost from the outset.
"In the scratch race I was feeling a bit iffy," she added. "I took it one race at a time, and I felt more and more confident as the race went on.
"I still feel like that little girl just riding around on a bike, but now I have all these gold medals."
>>> Jason Kenny wins the keirin to take his sixth Olympic gold
Trott moves ahead of equestrian rider Charlotte Dujardin as the most successful female British Olympian with her four golds, but says that she never expected to be able to top her achievements at London 2012.
As a 20-year-old, Trott took victory as part of the team pursuit in London and rounded that off with a maiden victory in the omnium, and says that it was hard graft that got her in a position to do the double again in Rio.
"I am so proud at what I achieved," Trott said. "I cannot thank the people in the background enough. I always thought how special London (2012 Olympic Games) was.
"I went there without any expectations, so to win two golds was just incredible, and then I thought, how on earth am I going to top that? We believed in ourselves, and in our team."
"I worked day-in, day-out with those girls, and the team pursuit is what I really targeted. To come back and win the omnium, it's just incredible.
"You realise how hard it is to do it all again. It was so hard to build myself up and come back again. We did a lot of work in the gym, and completely changed our programme."
Richard began working with Cycling Weekly in 2013 alongside the then web editor, Nigel Wynn. Taking over as digital editor or Cycling Weekly and mbr in 2014, Richard coordinates site content and strategy with the team.