Vincenzo Nibali must answer the same questions as everyone else
All riders should be asked the same tough questions, not just selected individuals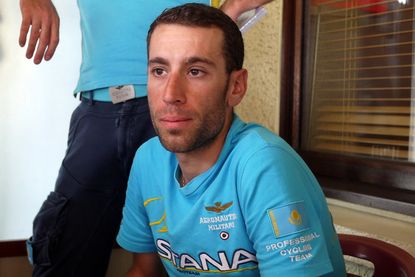 (Image credit: Gregor Brown)
I'm not opposed to anyone and everyone being quizzed about doping. Why shouldn't pro riders be asked awkward questions? The problem comes when one team or certain individuals are singled out for special treatment, as seems to be the case with Sky, Chris Froome and Bradley Wiggins.
A couple of years ago, Sir Brad famously lost his temper in a press conference when he was repeatedly asked to justify his form, and then, 12 months ago, it seemed that Froome was asked nothing else.
"It's been a challenge, but it's understandable," said Froome in reaction to the deluge of doping questions last year. "Whoever was going to be in this yellow jersey was going to come under the same amount of scrutiny, and I can understand that."
Fair enough, Sky should be asked tough questions, but why should Nibali be let off the hook? He's every bit as dominant as Froome was 12 months ago, but there doesn't seem the same appetite to question his performances.
General manager of Nibali's Astana team is the notorious Alexandre Vinokourov, who failed a dope test in the 2007 Tour. Nibali's team-mate Michele Scarponi was suspended for blood doping, and his directeur sportif Giuseppe Martinelli was Marco Pantani's former team manager.
None of these facts mean that Nibali is a doper, but the set-up at Astana is the polar opposite of Team Sky's zero-tolerance approach.
At the very least, Nibali should be subject to equal scrutiny, not less.
Robert Garbutt is editor of Cycling Weekly
Thank you for reading 20 articles this month* Join now for unlimited access
Enjoy your first month for just £1 / $1 / €1
*Read 5 free articles per month without a subscription
Join now for unlimited access
Try first month for just £1 / $1 / €1