We're on the way to Yorkshire
Britain's biggest weekend is upon us — don't miss it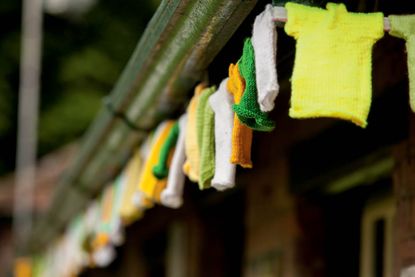 That's it, once I've finished writing this, I'm out of here, off to Yorkshire. The big build-up to the Tour de France Grand Départ begins now, three days of presentations, receptions and meetings before the first stage rolls out of Leeds midday on Saturday.
It's an exciting prelude to the big race as the riders, team cars and trucks roll into the town ahead of the hordes of fans who'll pack the roadsides this weekend.
Surely there must be a national bunting shortage by now, judging by the decoration along the stage routes? Yellow paint, yellow everything, is also selling out as Yorkshire stops at nothing to celebrate the arrival of the world's biggest sporting spectacle.
The Tour's visit is going to cost Yorkshire in the region of £4m, a figure reckoned by most to be a good investment considering the business benefits the visit will generate.
Seven years ago, the UK's last Grand Départ generated an estimated £88m for the economy in the South-East. Broadcast to a worldwide television audience of 3.5bn people across 188 counties, the spectacular Yorkshire Dales terrain will certainly have unprecedented exposure.
There's no doubt this will be a Grand Départ like no other.
Robert Garbutt is editor of Cycling Weekly
Thank you for reading 20 articles this month* Join now for unlimited access
Enjoy your first month for just £1 / $1 / €1
*Read 5 free articles per month without a subscription
Join now for unlimited access
Try first month for just £1 / $1 / €1