Wout van Aert and Veranda's Willems-Crelan could go to court after rider terminates contract
The cyclocross champion pulled out of the team after a dispute broke out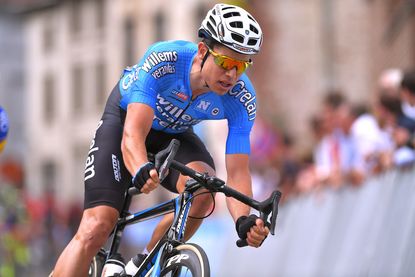 (Image credit: Getty Images)
Wout van Aert could go to court with former team Veranda's Willems-Crelan after he unilaterally terminated his contract.
The Belgian pulled out of the team after a dispute, but details of the disagreement have not yet been made public.
Van Aert's laywer told Belgian news website Sporza that if the team disputed the reason for the cyclocross world champion's departure, the situation could be resolved in court.
A spokesperson for Sniper Cycling, the company that runs Veranda's Willems, said the team does not accepts van Aert's reason for ending his contract.
>>>Wout van Aert will ride as 'independent' in coming cyclocross season
Ward Callens told Sporza: "We do not accept that urgent reason.
"The case is with our internal lawyers and there will be communication with further news, which is not currently available."
Van Aert was due to join the Dutch team LottoNL-Jumbo in 2020, seeing out his term with Veranda's Willems.
But the team announced on Monday evening that van Aert had terminated his contract.
Van Aert's lawyer said the Belgian will ride the coming cyclocross season as an independent.
The 24-year-old has previously spoken of his frustration at being left in the dark after the team's parent company, Sniper Cycling, was announced to merge with Aqua Blue Sport before pulling out of that deal and merging with Roompot for next year.
But van Aerts departure from the team throws the Roompot merger into doubt.
Spokesperson for Sniper Cycling, Ward Callens, said: "The only thing I can say about this is that we will have a pro continental team with 100% certainty in 2019.
"I can not make any concrete statements about the merger with Roompot."
Roompot director Michael Zijlaard told Dutch news website ad.nl: "We agree that we want to merge. But the basis of this was that both teams had an input, with the input of Wout van Aert on the Belgian side.
"Now we have to keep the peace, put down where we are and see if all partners are still on board."
Thank you for reading 20 articles this month* Join now for unlimited access
Enjoy your first month for just £1 / $1 / €1
*Read 5 free articles per month without a subscription
Join now for unlimited access
Try first month for just £1 / $1 / €1