Ricco on defence in face of another doping ban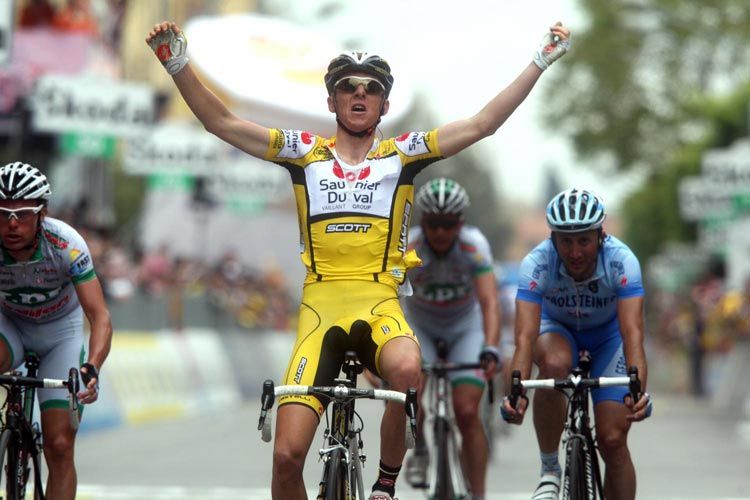 Italian Riccardo Riccò is defending himself ahead of a likely lifetime ban for doping.
"Reading the newspapers is like reading gossip magazines, it makes me laugh," Riccò wrote on his Facebook page three days ago. "Revenge is a plate best served cold."
Riccò has since cancelled his Facebook account, including its links to fiancée Vania Rossi. He has reportedly taken refuge away from home, outside of Modena. Last year, when Rossi was accused of using EPO-CERA, he remained in Italy's south, in Sicily.
Dutch first division team, Vacansoleil fired Riccò on Saturday, the same day he wrote on Facebook.
"The team started an internal investigation regarding the hospitalisation of Mr Riccò," it said in a press release.
"Riccò was fired on the spot ... breach of internal rules and other indications justify this measure."
A doctor from the team and another team's representative reportedly visited the hospitals were Riccò stayed, in Pavullo and Baggiovara. They spoke with a medic, who confirmed that Riccò had a botched blood transfusion.
"If true, it's a grave violation of ethical code and confidentiality," Riccò's lawyer, Fiorenzo Alessi told La Gazzetta dello Sport. "We will contest the legitimacy of letter and methods of the team, who should have had to wait until an official criminal investigation."
On February 6, Riccò went to the hospital in Pavullo. A medic reported that Riccò admitted he had transferred his own blood, which was likely improperly stored.
He was transferred to a bigger hospital in Baggiovara. Kidney failure had led to lung and cardiovascular problems, and the need of constant surveillance. Only on Friday, nearly two weeks later, was he discharged.
The Modena public prosecutor has opened a criminal investigation and the Italian Olympic Committee (CONI) will likely follow suit with a sporting investigation. Having just served 20 months, Riccò could face a five-year to lifetime ban.
Riccò tested positive for blood booster EPO-CERA at the Tour de France in 2008. The test results were revealed on July 17, after he had won two stages.
Related links
Ricco suspended by Vacansoleil team
Police examine Ricco's blood and telephone records
Ricco admits blood transfusion caused hospitalisation
Ricco remains hospitalised with likely kidney problems