Acceptable in the 80s - Specialized reveals heritage-inspired colorway for Unbound Gravel 2023
The US bike giant has 9 riders in the 2023 races, and has pulled out all the stops with its new show-stopping paint scheme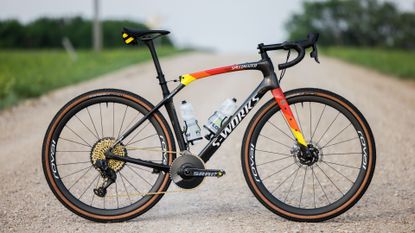 (Image credit: Specialized)
Get The Leadout Newsletter
The latest race content, interviews, features, reviews and expert buying guides, direct to your inbox!
Thank you for signing up to The Pick. You will receive a verification email shortly.
There was a problem. Please refresh the page and try again.
With the highly anticipated Unbound Gravel race just around the corner, riders from all across the globe are revving up the excitement by showcasing their personalized race machines. Among them is ex-WorldTour professional and former Unbound Ian Boswell, who'll be racing gravel's marquee event on a custom painted Specialized Diverge STR.
All Specialized riders will be using a pretty bling set of components alongside that new standout paintwork. One thing is for sure, any morale you can get will be needed for the grueling 200-mile race on the infamous flint rock gravel of Kansas.
The paint
2023 is not the first time Specialized has pulled out the stops for the Unbound Gravel race. Two years ago, it paid homage to the brand's original gravel bike — the Rock combo — with a stunning custom job, which in turn was ridden to an impressive victory by Boswell.
Fast forward to last year, Specialized exhibited a rewind of the clock back to the days of the iconic Stump Jumper race team. The Diverge was once again at the pointy end of the race, but despite looking pretty in pink, a tantalizing third was the best the Ian Boswell could manage.
This year, the American bike giant has opted for a design which dates back to its Technical Support program from 35 years ago. The neutral service project, which goes back as far as 1988, sought to learn from the most discerning riders to fuel innovation within the bike industry.
Specialized says the design "pays tribute to that Made in Racing DNA" with the S-Works Diverge STR providing the "perfect canvas for the design". The Diverge STR is built on the brands 'Smoother is Faster' ethos which comes straight from working alongside riders, just as it did all those years ago.
The build
Let's all take a moment to take in that striking paint job. Not too long though, because there are a few interesting setup points for Boswell ahead of the 200-mile showdown tomorrow.
The build starts with the special edition Specialized S-works Diverge STR frameset. Diverge STR riders will be lapping up the comfort of a full suspension gravel bike this weekend, with 'Futureshock' technology being present at both ends of the bikes. Up front, the future shock is mounted inside the head tube, and allows for as much as 30mm of travel at the handlebars. Vertical compliance at the front is supplemented with 30mm of travel at the rear end, which is allowed by fore and aft sway of the seat tube.
Specialized riders will be rolling on wheels from the Big S' in-house brand Roval, with most athletes opting for its Roval Terra CLX Evo offering. Mated to the highly regarded Specialized Pathfinder Pro tires, this should make for a pretty quick combination for the expansive gravel roads of the midwest. The Pros may be heavier than its S-Works sibling but the extra rubber will go a long way in the unpredictable terrain and sharp flint rocks.
The cherry on top though is the stunning gold accented groupset. Boswell will be running a 1x12 setup, with SRAM taking care of shifting duties with its XX1 Eagle AXS groupset. A 48t chainring up front will allow Boswell to keep up with the staggering 21mph average speeds of last year's race, while a 10-50 wide range cassette should take care of any gradients that could get in the way — giving Boswell a 500% gear range.
Other interesting details include a custom K Edge chain catcher, Dynaplug bar ends and 42mm tire widths for Saturday's epic.
Specialized have nine riders aboard this custom colorway, but not everyone will be using the Diverge STR.
Sofia Gomez, Russel Finterwald and Howard Grotts have all opted for the Specialized Crux, while Alison Tetrick, Jack Thompson, Laurens ten Dam, Matt Beers, Sarah Sturm and Boswell will be using the Diverge STR.
Thank you for reading 20 articles this month* Join now for unlimited access
Enjoy your first month for just £1 / $1 / €1
*Read 5 free articles per month without a subscription
Join now for unlimited access
Try first month for just £1 / $1 / €1
Get The Leadout Newsletter
The latest race content, interviews, features, reviews and expert buying guides, direct to your inbox!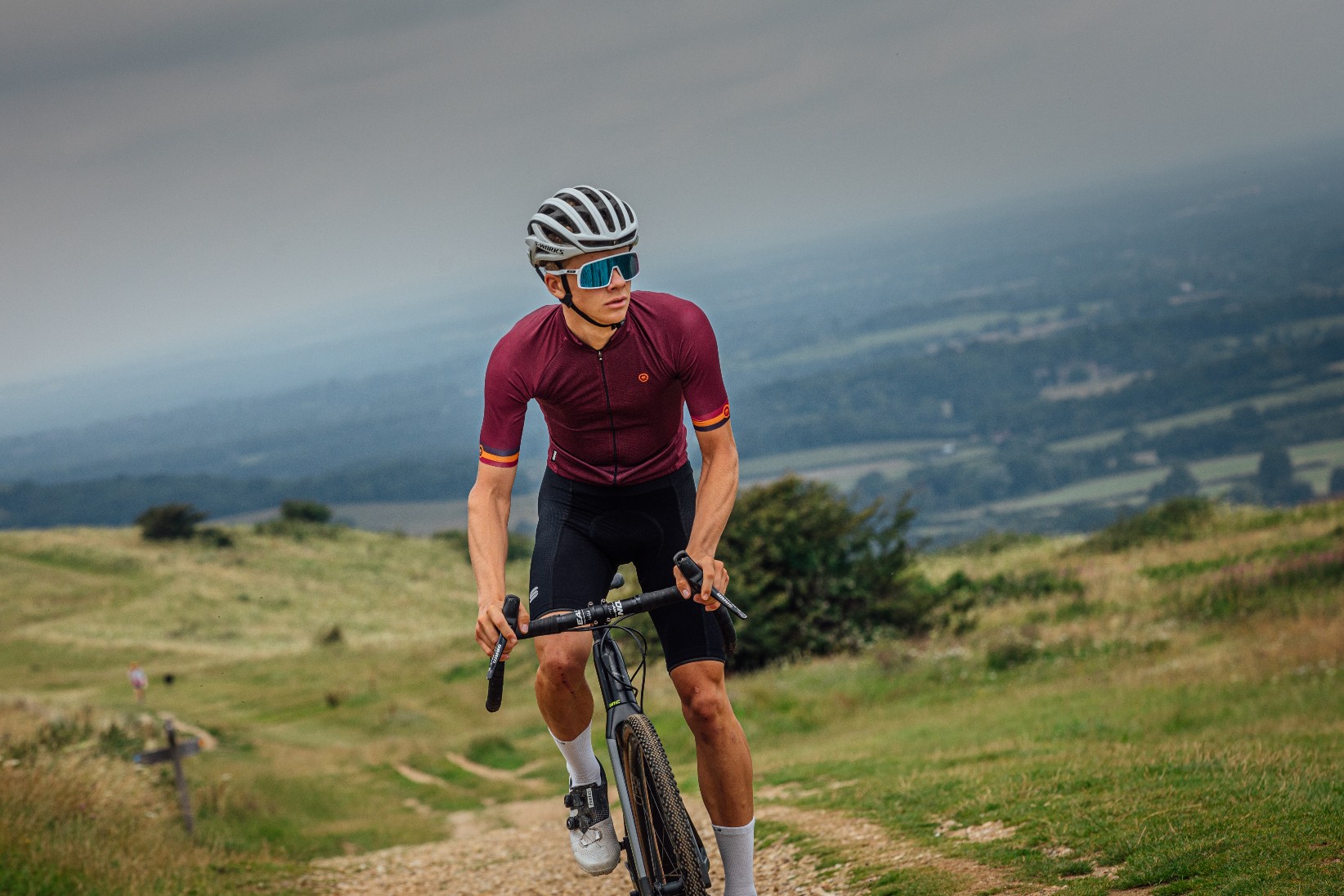 Joe is Cycling Weekly's tech writer. He's always had a love for bikes, since first riding a two wheeled steed before the age of four. Years down the line, Joe began racing at 16, and enjoyed great experiences internationally, racing in Italy, Spain and Belgium to name a few locations. Always interested in tech, Joe even piloted his Frankenstein hill climb bike to a Junior National Title in 2018. After taking a step back from elite level racing in April 2022, Joe joined our team as a freelancer, before becoming Tech Writer in May 2023.
More about Specialized Diverge STR