Strava apologises for 'confusing' subscription price hike
Fitness tracking app has sought to clarify changes to pricing after initial "very confusing" messaging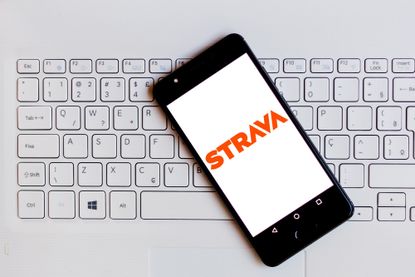 (Image credit: Getty Images)
Exercise tracking app company Strava has issued an apology over its handling of subscription increases after initially issuing "very confusing" messaging.
Earlier this month the brand caused consternation among users when it came to light that prices had increased by up to 28% for some subscribers in the UK and by even more for users in some other territories with little in the way of formal communication.
Some users were left in the dark as to how much their subscription would cost when it renewed due to when it fell in the year.
In the most recent announcement Strava said its price structure has now moved to a system of "consistent pricing by country" meaning that all subscribers in a country will pay the same monthly or annual price - previously prices were determined by when you signed up for the premium service.
Strava also said that it "made a mistake" by not providing enough information directly to its community of subscribers.
In a statement released on its website Strava acknowledged that initial messaging around the change had created "confusion and concern".
"In an effort to roll out pricing updates for our subscription, we made a mistake by not providing enough information directly to our community. We sincerely apologise for the confusion and concern this has caused many of our valued subscribers," it said.
"Our intention was not to hide these pricing changes, we just moved too fast. We also missed the opportunity to inform long-standing monthly subscribers that, by shifting from paying monthly to annual, they can avoid a significant price increase altogether," it added.
The new changes will see UK customers pay £8.99 a month, which is a 28% rise from the previous monthly fee of £6.99, US customers will see the same subscription rise to $11.99 and customers in Ireland will be charged a monthly subscription rate of €7.99.
Initially, Strava users had only been notified of the change after receiving an automated email from Apple. Something which Strava has now said was "unacceptable" as it looked to reiterate its commitment to its users.
"Strava is fully committed to our community. This commitment means not allowing our subscribers to receive an automated email about changing subscription costs, or to read or hear about price change confusion elsewhere," Strava said.
When the price changes were initially published, Strava said that users who subscribed before 23 November 2022 will see the updated pricing come into effect from 2 February 2023. Users who subscribed after 23 November will see no price change.
Strava said it will continue to "periodically assess" its prices, meaning that it could change again in the future to "better reflect the work" that Strava says it takes to build the "best experience" for its users.
Thank you for reading 20 articles this month* Join now for unlimited access
Enjoy your first month for just £1 / $1 / €1
*Read 5 free articles per month without a subscription
Join now for unlimited access
Try first month for just £1 / $1 / €1