Surrey Council owns up to building 'less than perfect' shared path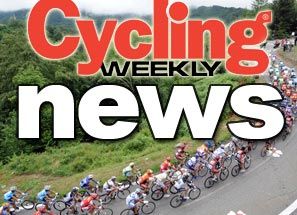 Surrey County Council has confessed to building a 'less than perfect' cycle lane after safety issues were raised by local residents and a cycle planning expert.
This concerns the shared, dual-directional cycle path on the pavement bordering the A25 from Milton Court Lane to Vincents Lane, Dorking. This is part of Sustrans National Cycle Network route 22 from Guildford.
The most important concern is that the cycle lane itself is too narrow and has no margin between it and the highway.
Point by point
The council was asked why, if their own plan called for a three-metre wide shared path, the actual build is less than this in all but one place - at Nutcombe Lane where it does make three metres? Elsewhere it varies in width from 2.9 to 2.3 metres wide.
This may seem like splitting hairs. But a white line dividing pedestrians from cyclists leaves little more than 1.4 metres wide for cycling.
This is less than the Government guidelines for an absolute minimum width, only in exceptional circumstances, of 1.5 - for a single-direction path. Yet this is a two-directional path, and as such is less than half of the minimum width required. Furthermore, there is no margin between the cycle lane and the carriageway.
Some standards require a half-metre margin between the highway and an off-carriageway cycle lane.
The council was asked why is there is no margin of any kind here, leaving the cycle lane bordering hard up against the kerb and a drop onto the highway.
Did engineers not take into account that the overall width of two bikes, side by side, would breach the width of this cycle lane? Two bikes side by side will make an overall width in the region of 126cm, with handlebars touching! That's wider than the cycle lane by quite a margin!
Clearly, riders passing each other on this path will need to move out to avoid collision with each other, which means moving either into the pedestrian path or else risk bumping down into the highway and possibly into oncoming traffic.
Other points of concern include where a bus layby cuts into the pavement the shared path disappears altogether and resumes at the either end of the layby.
Finally, the shared cycle path runs across 18 driveways which intersect along the approximately 300 metre length of the path.
A Surrey County Council spokesman replied, saying: "The safety of our cyclists and other road-users is a priority for us, as is shown by our recent successful bid for £1.6million of government funding for a 'new generation' of segregated bike routes.
"We are aware of the recommended minimum widths. However, guidance also states that it might not always be possible to meet the recommendations for the route as a whole, in which case it needs to be considered whether a new facility that is less than perfect is better than none at all.
"The 300 metre stretch in question is part of a longer route - the National Cycle Network. Most of the route between Westcott and Dorking is an entirely traffic-free path away from the busy A25. At the Dorking end there is no way of continuing the route away from the road, so the cycle path on the pavement is the best option, and is a definite improvement for cyclists regardless of the width."
Thank you for reading 5 articles this month* Join now for unlimited access
Enjoy your first month for just £1 / $1 / €1
*Read 5 free articles per month without a subscription
Join now for unlimited access
Try first month for just £1 / $1 / €1
Keith Bingham joined the Cycling Weekly team in the summer of 1971, and retired in 2011. During his time, he covered numerous Tours de France, Milk Races and everything in-between. He was well known for his long-running 'Bikewatch' column, and played a pivotal role in fighting for the future of once at-threat cycling venues such as Hog Hill and Herne Hill Velodrome.