Tandem sprint gold for Kappes and MacLean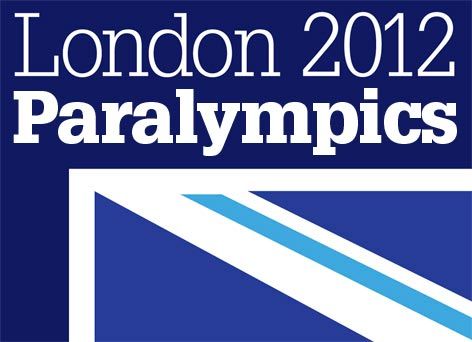 Anthony Kappes and Craig MacLean led the way for Great Britain on the final day of Paralympic action in the Velodrome.
In an all-British
Men's Tandem B Sprint final, Kappes and MacLean beat Neil Fachie and Barney Storey to take their first gold medal of the Games.
Elsewhere, there were silver medals for Britain's Mixed C1-5 Team Sprint squad consisting of Darren Kenny, Rik Waddon and Jon-Allan Butterworth, while Aileen McGlynn and pilot Helen Scott took bronze in the Women's B Pursuit.
As a result, Great Britain top the track medal table for the second successive Paralympics, having won five gold, seven silver and three bronze medals.
Kenny's silver also means he leapfrogs Australian Christopher Scott to become the most decorated Para-cyclist of all time. The 42-year-old now has 10 Paralympic medals to his name.
The morning started with back-to-back world records in the Men's B Tandem Sprint qualifying. First, Fachie and Storey broke the previous benchmark in a time of 10.165, only to see reigning Paralympic champion Kappes and his pilot Craig MacLean go faster with a 10.050.
The latter pair got a
bye into the semi-finals, although Fachie and Storey made light of their Argentinian opponents in the quarters to join them.
Both pairs disposed of the semi-final opponents - Japan for Kappes and MacLean, Spain for Fachie and Storey - in two heats to set-up the highly-anticipated all-British final.
Having taken the first
heat, Kappes and MacLean became Paralympic champions after Storey and Fachie pulled up with a lap to go, having lost speed after nearly touching their rivals on the banking.
Britain's C1-5 Mixed Team Sprint were also record-breakers, setting the new fastest time in qualifying with a 49.808, only to see the reigning world champions China go faster by 0.004.
The final was also a close run affair; after a poor start man three Butterworth almost pulled back enough time to take the victory. However, they had to settle for silver - Butterworth's third of these Games - by just 0.065 of a second.
Elsewhere Aileen McGlynn and Helen Scott edged out compatriots Lora Turnham and Fiona Duncan in the bronze-medal Women's B Pursuit final. Turnham and Duncan started quickly, but McGlynn and Scott clawed back the deficit to take the medal by 1.009. This was the pair's second medal in London, following silver in the B 1km Time Trial.
Results

London 2012 Paralympic Games, day four

Women's B 3km Pursuit
1 Phillipa Gray w/Laura Thomson (Nzl) 3-32.243
2. Catherine Walsh w/Francine Meehan (Irl) 3-36.360
3. Aileen McGlynn w/Helen Scott (Gbr) 3-40.138
Other Brits
4. Lora Turnham w/Fiona Duncan (Gbr) 3-41.147
Men's B Sprint
1. Anthony Kappes w/Craig MacLean (Gbr) beat Neil Fachie w/Barnie Storey (Gbr) 2-0
3. Jose Enrique Porto Lareo w/Jose Antonio Villaneuva Trinidad beat Tatsuyuki Oshiro w/Yasufumi Ito 2-0
Mixed C1-5 Team Sprint
1. China (Hao Xie, Ziaofei Ji, Xinyang Liu) 49.454 WR
2. Great Britain (Darren Kenny, Rik Waddon, Jon-Allan Butterworth) 49.519
3. USA (Jennifer Schulbe, Sam Kavanagh, Joseph Berenyi) 52.749
London 2012 Paralympic Games

Cycling Weekly's coverage index
Latest news
Cundy gategate: The reaction
Comment: The commissaire's revenge?
Cundy goes for patriotic look on new racing leg for London
London 2012 Paralympics cycling event schedule
GB team named for London Paralympics
Reports
Track day three: Sarah and Barney Storey lead the headlines in the velodrome
Track day two: Colbourne takes gold, Cundy is disqualified in day of mixed fortunes for GB
Track day one: Storey takes gold
Photos
Track day three (morning) by Andy Jones
Track day two (afternoon) by Andy Jones
Track day two (morning) by Andy Jones
Track day one (afternoon) by Andy Jones
Track day one (morning) by Andy Jones
Schedule of events
London 2012 Paralympics cycling event schedule
Related links
London 2012 Olympic Games coverage index