Wiggle Chain Reaction Cycles pauses invoice payments and cancels orders as insolvency looms
Online retailer has seen its parent company hit with funding cuts earlier in the week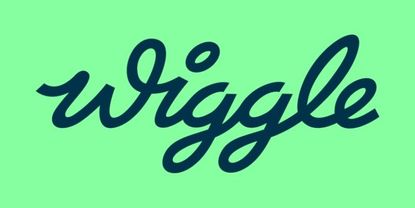 (Image credit: Wiggle)
Online cycle retailing giant Wiggle Chain Reaction Cycles has been telling suppliers that it will not be paying invoices and that it is cancelling orders of more stock, Cycling Weekly and CyclingNews have learned.
This afternoon, Wiggle's parent company Signa Sports United (SSU) put out a statement saying its "legal entities" were "currently in the course of preparing" insolvency filings.
It said the termination of €150m of financing guarantees from the firm's ultimate parent Signa Holdings had left it with a "lack of funds to cover the operational financing needs of SSU entities". Though a spokesperson for Wiggle said the statement didn't immediately concern the UK firm.
Multiple sources have told the CW and CN that the retail giant isn't taking on more stock as it scrambles to formulate a plan to deal with the financial situation.
One source told CyclingNews: "We have had open purchase orders cancelled and I was told on a call that they are not paying any more supplier invoices, and not receiving any more goods in until further notice."
Another source told Cycling Weekly that the firm had said it was "hitting the pause button" and that's why there was not going to be payment of invoices.
One source said it was "in the company's interest to keep trading" and that it was currently trying to formulate plans to deal with the ramification of its parent company having its financing pulled.
When asked about the invoicing a spokesperson for Wiggle said: "You will have seen the press release from our parent company, Signa Sports United earlier this week. We have nothing further to add at this point."
The company has had a difficult 24 months. In its last set of accounts for the year to September 30, 2022 Wiggle Chain Reaction Cycles recorded a pre-tax loss of over £97million.
The future of the company has appeared uncertain in after its parent company suffered a series of financial setbacks.
Earlier this month, Wiggle Chain Reaction Cycles's parent company Signa Sports United (SSU), which owns a host of online sports retailers, reported that it was suffering "severe liquidity and profitability challenges".
The firm delisted from the New York Stock Exchange at the same time.
Then earlier this week, SSU's own parent company Signa Holdings, an investment firm based in Germany, withdrew €150m of financing.
SSU said it considered the backtracking on the agreement to provide the financing which was only reached in June, was "unjust" and that it would be taking legal action.
How reliant Wiggle is on that funding is unclear but support from SSU to Wiggle has been key in recent years.
Wiggle's accounts for the year to September 30, 2022 stated that it had received a letter from SSU had committed to provide €18m (£15.7m) of financial support for the 12 months to September 30, 2023.
The company's directors added: "The availability of further financial support from the parent represents a material uncertainty that might cast doubt on the groups ability to continue as a going concern."
Earlier today the firm posted its Black Friday sale with discounts of up to 60%, two weeks earlier than it did in 2022.
Thank you for reading 20 articles this month* Join now for unlimited access
Enjoy your first month for just £1 / $1 / €1
*Read 5 free articles per month without a subscription
Join now for unlimited access
Try first month for just £1 / $1 / €1