Wiggle Chain Reaction Cycles parent company suffering 'severe liquidity challenges'
Retail giant Signa Sports United cites its 'bike segment' brands as underperformers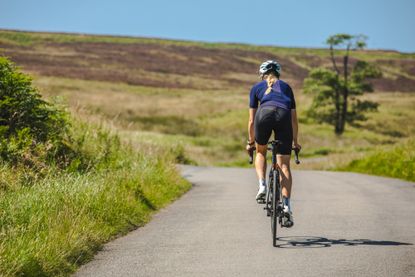 (Image credit: Future)
Signa Sports United (SSU), the parent company of online retailer Wiggle Chain Reaction Cycles, has announced its intention to restructure and delist from the stock exchange, citing "severe liquidity and profitability challenges".
The decision comes after the e-commerce giant noted a continued lag in demand for its products in the first nine months of 2023. This demand has remained "significantly below 2022 and pre-pandemic levels", according to a company statement.
As a result, SSU will begin a review of its operating model, which it says will include the "termination or winding down of non-performing assets".
The Berlin-based company has also decided to delist from the New York Stock Exchange, where its share price has fallen dramatically in recent years. In December 2021, the price was $9.21, but has since fallen to $0.89, per September 2023's figures.
SSU's delisting is expected to become effective later this month.
A company statement said: "Since announcing FY23 guidance, operating performance, particularly in the bike segment has continued to lag management expectations.
"As the company enters FY24, it is the belief of SSU management that the market disruptions associated with market overstock are likely to persist into late FY24 and will adversely impact the company's ability to achieve its near-term growth and profitability targets."
As well as Wiggle and Chain Reaction Cycles, SSU owns other cycling brands such as Probikeshop, Vitus and Nukeproof. The company's portfolio also covers tennis, outdoor and team sports retailers.
In August this year, Cycling Weekly reported that Wiggle Chain Reaction Cycles recorded a pre-tax loss of over £97million in the year to 30 September 2022.
Within the retailer's accounts, chief financial officer Adrian Bruce cited Brexit and the post-pandemic cycling slump as factors that hit the business.
Bruce said: "The effects of the current economic uncertainty have been felt throughout the retail industry in the recent months and the future impact of these uncertainties remains difficult to predict."
Wiggle Chain Reaction Cycles was acquired by SSU in December 2021 in a deal that saw the latter settle £312.9million of the retailer's external shareholder debt and bank debt.
It is not known at this stage which brands SSU might seek to purge in its restructuring.
Thank you for reading 20 articles this month* Join now for unlimited access
Enjoy your first month for just £1 / $1 / €1
*Read 5 free articles per month without a subscription
Join now for unlimited access
Try first month for just £1 / $1 / €1