Rideable art: 10 standout handmade bikes from Enve's Bike Builder Round-Up
Feast your eyes on these artisan bike builds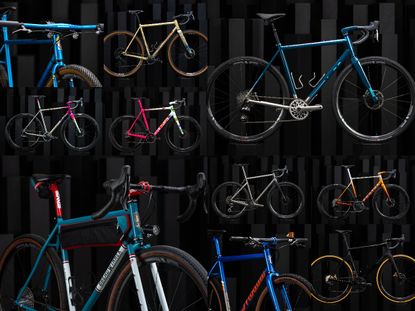 (Image credit: Enve Composites)
Enve Composites opened the doors of their HQ to the public last month for their fourth annual Builder Round-Up.
The Round-Up showcased the stunning handmade creations of more than 20 bike builders for the enjoyment of some 500 attendees.
Race capable classic ti road and gravel bikes, flat bar urban cruisers, wide-tired all-terrain adventure rigs and mountain bikes: the show featured a little bit of everything, and all were of course specc'd with Enve wheels and cockpits.
We selected 10 standouts to share with you, so grab a cup of coffee and feast your eyes on these elusive beauties.
Click on the lower right corner of the main photos to expand and navigate through the slideshow for each bike build.
Breadwinner G-Road
Image 1 of 9