CEP Socks for Recovery review
As you would expect with a company owned by a leading healthcare manufacturer, many of CEP's products have an air of medical precision about them. The Socks for Recovery continue this trend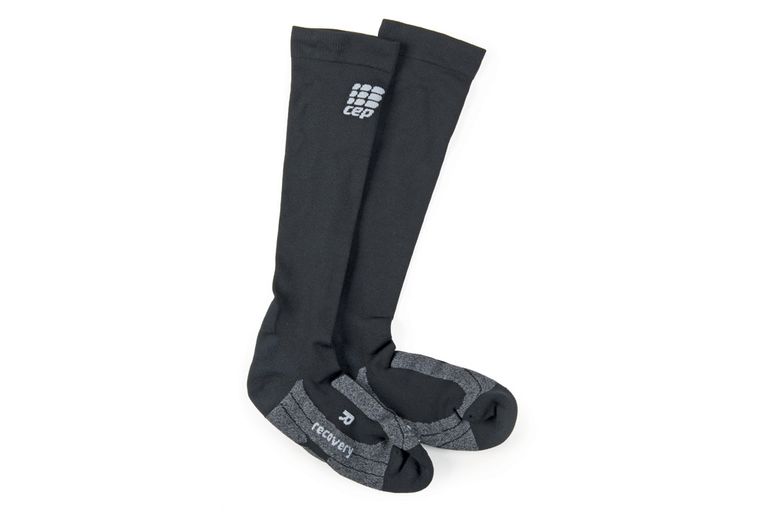 (Image credit: mike prior)
The Socks for Recovery are very comfortable. If it wasn't for the relatively high cost they would have scored maximum points.
For
+

Comfortable for many hours

+

Relatively easy to slide on
We all know recovery is very important but we don't always allocate enough time to do so efficiently. Therefore, the ease of putting on and taking off, as well as the comfort when being worn, are important considerations for recovery socks.
Watch how to maximise your recovery window
The Socks for Recovery, from leading compression and recovery clothing manufacturer CEP, claim to provide accelerated removal of toxins and lactate. I cannot confirm whether this is true, however I can attest to the relative comfort of the CEP socks.
Check out four recovery meals for cyclists
Following a hard weekend of training I wore the socks for a whole day without any discomfort and did feel relatively fresh the next day. In fact, I have even taken to wearing them on days when I know I will be on my feet for large periods of time.
As amateur athletes we often train very hard around a hectic and full life. It is recovery, arguably the most important factor to performance, that we frequently neglect. With lots of companies claming to provide the best recovery garments it is hard to know where to start. The Socks for Recovery are definitely at the very least a good starting point.