CNP Elite gel Hydro Max review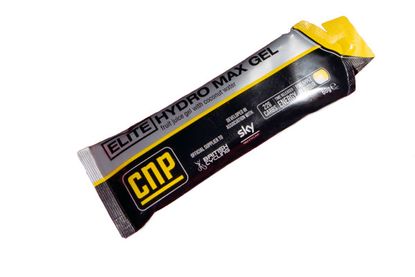 It's literally the only gel I get ?on with, so even the fact that they cost £2 each can't reduce ?my enthusiasm for CNP's Hydro Max.
Reasons to buy
+

Ideal for delicate stomachs
If you're gluten and/or dairy intolerant or have a vegan/vegetarian diet, then getting a gel for when you're riding can be a huge problem. So when CNP announced Hydro Max our ears pricked up.
The main ingredients of pineapple juice and coconut water may not sound too amazing, but thanks to their more liquid consistency compared to the usual gloopy gel, it makes them very palatable.
Designed for those with delicate stomachs, the gel is easily absorbed but still manages to offer energy over a sustained period rather than just one big sugar hit.
Probably the best compliment, as someone who suffers is that I hardly noticed using it - no cramps and no problems.
Thank you for reading 10 articles this month* Join now for unlimited access
Enjoy your first month for just £1 / $1 / €1
*Read 5 free articles per month without a subscription
Join now for unlimited access
Try first month for just £1 / $1 / €1