Abus Gamechanger 2.0 helmet review - why is Mathieu van der Poel still wearing the old model?
It may have already won four Tour de France stages with Jasper Philipsen, but what is it really like to ride?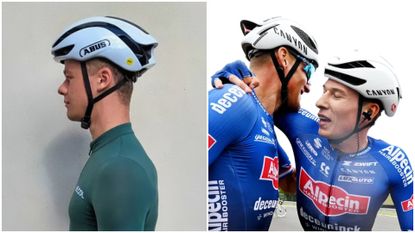 (Image credit: Getty Images)
The new Gamechanger 2.0 is the sucessor to what was (in my opinion) one of the best looking aero helmets out there. The Gamechanger 2.0 brings some handy features, but the fit won't be for everyone - Mathieu van der Poel included by the looks of things!
Reasons to buy
+

Comfortable magnetic strap

+

Available with MIPS air node safety system

+

Space for sunglasses front and rear
Reasons to avoid
-

Slightly taller and bulkier than the previous helmet

-

Fit isn't for everyone

-

Front sunglass slots proved tricky to use
You can trust Cycling Weekly. Our team of experts put in hard miles testing cycling tech and will always share honest, unbiased advice to help you choose. Find out more about how we test.
Get The Leadout Newsletter
The latest race content, interviews, features, reviews and expert buying guides, direct to your inbox!
Thank you for signing up to The Pick. You will receive a verification email shortly.
There was a problem. Please refresh the page and try again.
The new Abus Gamechanger 2.0 aero helmet has already been ridden to four Tour de France stage wins in its opening stage-race - which is no mean feat for sure. But the eagle-eyed amongst you will have no doubt noticed that - even in the Rainbow bands - Mathieu van der Poel himself is still yet to adopt Abus' new lid. A curious situation.
Although I haven't racked up any Tour stages wins, I have been able to spend plenty of time riding in the new helmet - including the UK's early summer heat wave (though that feels like a distant memory now!). From this, I've got a good handle on the changes Abus has made - and I can understand why the World Champion is sticking to the previous Gamechanger model.
Abus Gamechanger 2.0: Construction
When the Abus Gamechanger 2.0 was initially released just before the Tour de France, the German brand said it had four specific areas of improvement it wanted to target, namely aerodynamics, ventilation, safety, and comfort.
Though that does sound like the full complement of helmet marketing top trumps, I think it is fair to say Abus has succeeded across all of those metrics, allbeit with varying degrees of success, which I'll come on to.
But first, let's take a look at what's changed in the Gamechanger 2.0. Regarding the aerodynamics, Abus has given the Gamechanger 2.0 a slight remodelling which has result in the helmet sporting a wider Kamm-tail shape.
Abus claims this has resulted in a '11% longer virtual aero profile', essentially meaning that Abus has engineered the turbulent airflow behind the helmet to act like a longer tail as seen on TT helmets, older ones in particular.
The new helmet has also been optimized specifically for race conditions. Abus says that the helmet performs best between 46 and 52kph. As well as that, the angle of the helmet has been tilted 8 degrees, which means the helmet is fasted when riding in a tucked-up, aerodynamic position.
Abus doesn't actually put a specific number on the aero efficiency of the new helmet - but does say it is faster. Aero claims such as these are notoriously tricky for us here at Cycling Weekly to verify, but the fact that it has been optimized for race conditions is certainly makes sense as a direction to go in, given the helmet's target market.
What is much more tangible, however, is the emphasis on ventilation. A second, larger vent has been added to the front of the helmet: 'Airboost' - which Abus says allows up to 32% more airflow over the forehead. Looking inside the helmet reveals other air channels, with their purpose being to keep air moving quickly at higher speeds.
The vents also have a secondary purpose, too, as sunglasses can be stored in the helmet at the front or at the rear - although in the real world, these vents proved somewhat tricky to utilize.
Safety and comfort are the two most important factors of any helmet (in that order), and that latter was something which the previous model did fall a little short on compared to the competition.
Abus has responded with a revision to the retention system on the new Gamechanger 2.0, now sporting with 12mm straps - which do serve to improve the comfort. The Fidlock buckle is neat, too, and brings a more premium feel compared to something like the Specialized S-Works Evade III's standard buckle.
MIPS Air Node is also available for the new Gamechanger 2.0, which is well worth while from a safety standpoint, as well as being super low profile. The pads are really high quality, which makes the system as a whole barely noticeable.
Abus Gamechanger 2.0: the ride
The start of my time testing for the new Gamechanger 2.0 fell right in the middle of a 30°C / 86°F heatwave - an ideal time to scrutinize those ventilation claims. Generally speaking, the Gamechanger 2.0 performed impressively in those conditions for an aero helmet.
The added vent at the front was certainly welcome, and I could feel a noticeable amount of airflow over my forehead. Nice, too, was the low profile vent on the top of the helmet. Similar to what you might find on the top of a formula one car, this top vent did a good job of getting some air to the top of my head.
I did, however, notice that between the front vent and top vent, my hair was enough to block up the air channels, which meant airflow all the way around my head was prevented - this wouldn't likely be a problem for those without longer curly hair, mind!
This did lead to what is still a noticeable disparity between the Gamechanger 2.0+ and more heavily vented helmets on the market such as the S-Works Prevail 3 or a Giro Aether. But of the aero helmets I've tested, the Abus is definitely one of the better performing in the hot weather.
The new Gamechanger did also sit daintily upon my head. At 265 grams for a size medium, it is fairly light for an aero helmet and sits inline with something like the S-Works Evade 3. The new, wider straps were also noticeably more comfortable than the previous generation helmet.
The quality of the foam pads and the overall finish of the helmet was excellent, too - all things which we expect at pricepoint nearing £300 (USD to be confirmed), but qualities that can go under the radar nonetheless.
One of my gripes with the vents, though, was the sunglass struggle. Abus does claim you can stow a pair of sunnies front or rear, however, I found my Oakley Flight Jackets struggling to sit out of the way at the front.
Whether this was only an issue with my shades, I am not sure, but I found that they sat just too low, which lead to impaired vision. Great when the sun was low, as they acted like a visor, but unfortunately it lead me to stowing my glasses at the rear, which isn't my preference. Maybe this is one of the reasons the new World Champion hasn't yet changed over to the new lid.
The other reason which I think may also be contributing to MvdP's reluctance to give up his orginal Gamchanger and move to the 2.0 is simply the fit of the new model itself.
The Gamechanger 2.0 is far taller than the previous iteration and sits much further down my brow. I found this led to me wanting to push the helmet up and back out of the way, but I couldn't. This isn't a design fault per se, more a disagreement between Abus and my particular head shape - but it's certainly noteworthy that the helmet sits significantly lower than the previous generation.
Abus Gamechanger 2.0: Value and conclusion
When it comes to value, the Abus Gamechanger puts itself in an unforgiving position. At £239.99 (or £279.99 for a MIPS equipped helmet), it certainly sits at the upper end of the helmet market. But is it worth it? For some people, I think it will be, but there are two real sticking points for this lid.
Firstly, the fit just won't be for everyone and that really is essential. How a helmet fits your head is strongly linked to its performance, so making sure there are no pressure points or tight spots is really important.
And, secondly, if you decide you want the helmet that Mathieu van der Poel is wearing, then you can save about £100, with plenty of deals around on the outgoing Gamechanger, which is still a great lid (though it doesn't come with MIPS).
Thank you for reading 20 articles this month* Join now for unlimited access
Enjoy your first month for just £1 / $1 / €1
*Read 5 free articles per month without a subscription
Join now for unlimited access
Try first month for just £1 / $1 / €1
Get The Leadout Newsletter
The latest race content, interviews, features, reviews and expert buying guides, direct to your inbox!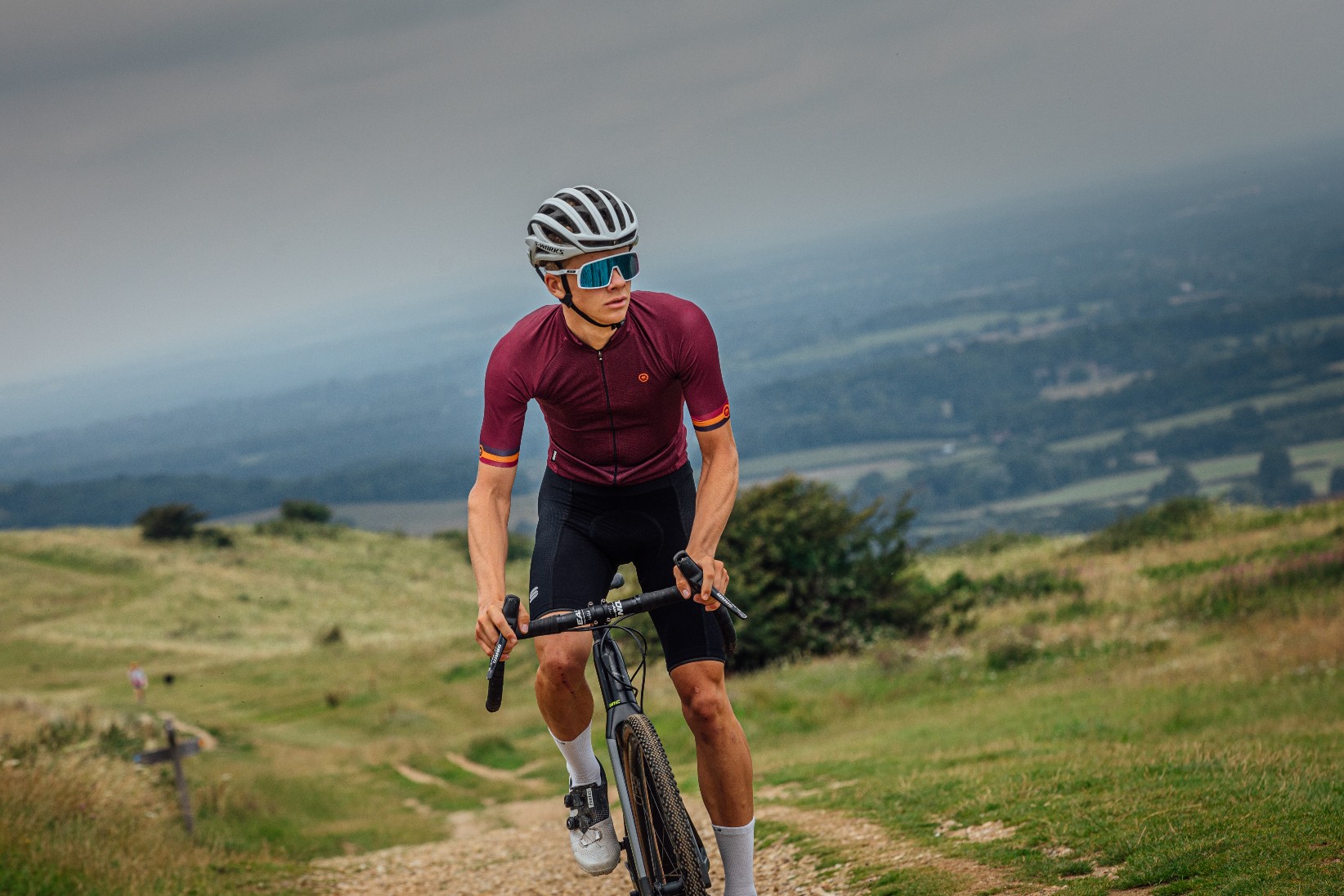 Joe is Cycling Weekly's tech writer. He's always had a love for bikes, since first riding a two wheeled steed before the age of four. Years down the line, Joe began racing at 16, and enjoyed great experiences internationally, racing in Italy, Spain and Belgium to name a few locations. Always interested in tech, Joe even piloted his Frankenstein hill climb bike to a Junior National Title in 2018. After taking a step back from elite level racing in April 2022, Joe joined our team as a freelancer, before becoming Tech Writer in May 2023.