Outbound Lighting's Detour Road & Gravel light: a powerful self-contained package
A reliable no-wires-no-hassle light for commuting, gravel adventures and bikepacking alike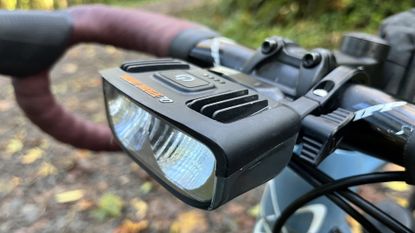 (Image credit: Anne-Marije Rook)
The Detour is a reliable and powerful no-wires-no-hassle light with a unique cutoff technology that your fellow road users will appreciate, but may limit your upwards field of vision on night time gravel paths.
Reasons to buy
+

Minimal, self-contained package

+

Super user-friendly

+

By-pass charging option

+

Quick USB-C charging

+

Decent run time

+

Set it and forget it adaptive mode

+

Action camera mount option
Reasons to avoid
-

There's a significance between the high and medium modes, something in between would be preferred

-

The cutoff is rather stark
You can trust Cycling Weekly. Our team of experts put in hard miles testing cycling tech and will always share honest, unbiased advice to help you choose. Find out more about how we test.
Get The Leadout Newsletter
The latest race content, interviews, features, reviews and expert buying guides, direct to your inbox!
Thank you for signing up to The Pick. You will receive a verification email shortly.
There was a problem. Please refresh the page and try again.
Understandably, not everyone is a fan of night riding but when darkness comes as early as 5 pm these days, it's almost unavoidable if you wish to bike commute home or go for a post-work ride.
One of the best bike lights is essential to keep the riding safe and comfortable. Especially if you do venture onto some unlit trails in the evenings, you need reliable and powerful lights.
For me, a typical setup for riding off-road consists of three lights: one handlebar light, one helmet light and one rear light.
The handlebar light provides a tunnel of light on the path ahead while a helmet light tracks head movement allowing you to look around without needing to take your bars with you.
Unfortunately, many powerful lights also come with a hefty, often separate, battery pack, which are bulky and the wires are a hassle. I much prefer the convenience of a self-contained light in which the battery and light are integrated into one package.
Outbound Lighting's Detour is just such a package, and made specifically for road and gravel riding at night.
Automotive technology inside a bike light
Outbound Lighting is still a relatively young player in the high-end lighting game, but has gained a loyal following especially in the mountain bike community. The Chicago-based brand got their start on Kickstarter in 2017, with a campaign to bring their automotive-grade lights to the masses.
Unique to the Outbound products is that lumens take a backseat, and lux, beam patterns and cutoffs are the central focus.
In more descriptive terms, rather than sending a load of powerful lumens down a straight path, Outbound's lights are made to provide a wider, progressive field of vision, they call a "carpet of light".
Outbound claims that a more traditional "tunnel of light," while powerful, has a tendency to create a harsh drop off, meaning that your view goes from a brightly lit tunnel immediately to stark darkness all around it. This is said to be draining on the eyes and mind while riding at night. A wide beam may not allow you to see quite as far, but it does illuminate your peripheral vision, allowing you to see more of your surroundings.
And, inspired by the automotive industry Outbound's products feature a precise, flat-top cutoff beam that directs light down on the road or gravel path ahead. This serves two purposes. One, by blocking the light from straying too far upwards and into the sky, energy is saved by cutting down on the excess light where you don't need it. Two, it also blocks the light from oncoming traffic, be it fellow cyclists, pedestrians or cars.
In creating their wide beam patterns, Outbounds aims for real-world performance instead of mere brightness.
Outbound Lighting Detour: construction
Right out of the box, the Detour impressed with its small and sturdy design. The lens and battery are housed in one package, which weighs about 150 grams and measures roughly 9cm (3.5 inches) x 6cm (2.3 inches) x 4cm (1.5 inches).
The body is made of a rubberized bottom and thermally conductive nylon upper called "CoolPoly," which is an engineered resin that is said to be lightweight, durable and heat conductive.
There's a single big power button on top with four little green indicator lights below it and a USB-C charging port on the bottom.
The light attaches to your handlebars using the quick release mount with a bolt-on clamp mount that fits 31.8mm and 35mm bars (shims for 22.2mm and 25.4mm are available). Outbound also offers an action camera quick release mount that fits any GoPro mount.
Modes & Run time:
The Detour has six modes, including one called 'adaptive mode'. This mode starts on the high mode for about 5 minutes and then, over the course of 30 minutes, the light slowly reduces the brightness to medium mode while your eyes adapt to the darkness. This allows you to get more runtime out of the battery while barely noticing the shift from high to medium.
Run time depends on the mode you're in and ranges between 104 minutes on high to 600 minutes in daytime strobe. Adaptive mode, suitable for gravel and commuting will get you 152 minutes (2.6) hours on a single charge. The light does allow for pass-through USB charging, meaning you can carry an external battery and charge while the light is in use.
Adaptive mode*: 2.6 hours or 152 minutes
High: 1.7hrs, 104 minutes
Medium: 4.2 hours or 250 minutes
Low: 8.5 hours or 500 minutes
Daytime strobe: 10 hours or 600 minutes
Nightime Flash: 4.5 hours or 270 minutes
Outbound Lighting Detour: the ride
When the days get short, I find a lot of joy in heading out in the dark and riding off-road. Even the trails or gravel roads I've ridden dozens of times before become a new challenge in the dark. But when it comes to zipping through the dark, be it in the woods or through the city streets on your commute home, safety is paramount. You want to see and be seen, and having a lighting system you can rely on is critical.
For the past two years, I've been relying on Outbound Lighting's Evo Downhill mountain bike setup for night time mountain biking, and was excited to try their new road/ gravel light.
The Detour sports some of the same features I've come to appreciate about Outbound's products including by-pass charging — ideal for endurance events—, adaptive mode, the wide beam and the oversized button.
Yes, it may sound silly, but the single-button operation is a major plus when it comes to user-friendliness. The button sits right on the top and in the middle of the light, which is great for this time of year especially when I'm wearing bulky gloves. Press it once to turn on (in adaptive mode), and every subsequent press toggles through the modes. Hold it down for two seconds to turn the light off. Press it again and hold it down for the strobe modes. It doesn't come any simpler than that.
By now I'm well acquainted with the adaptive mode, which starts the light in high and slowly tapers down the light's brightness as you get adjusted to the dark to make the most of your battery life. It really does work and for most commutes and gravel rides, I simply turn the light on and don't touch it all ride.
The Detour casts a wide beam that's more like a flood of light rather than a bright and crisp tunnel. This allows you to see more of your peripheral surroundings, giving you more line options and perhaps even keep your worries at bay of what may or may not be lurking in the bushes around you.
With that said, while the Detour casts a wide beam, it's also narrower than most due to the rather sharp cutoff. As mentioned above, this cutoff blocks the light from straying upward where it would go to waste and/or blind oncoming traffic. While this is certainly an asset for commuters, I'm not convinced yet about its use on gravel or for empty roads.
With the light hung below my computer mount, in front of my bars, the cutoff is just slightly too low for my liking. It stands to reason that all one really needs to see is the road ahead of them, but given that my gravel riding tends to be in a forested area, for my personal comfort and creature-fabricating-mind, I simply would like to see a bit more of the upward surroundings. Of course, that is simply remedied with a secondary helmet light.
Outbound Lighting Detour: value and conclusion
The Detour is a relatively small and lightweight self-contained package with an impressive output and battery life. There certainly are cheaper and sleeker lights available that also boast 1200 lumen brightness but the Detour provides a gentler and much wider field of vision that's easy on the eyes, and an automotive-inspired cutoff that your fellow road users will appreciate.
There's additional value in the clever adaptive mode and USB-C pass-through charging options for big adventures. If you're looking for one light to help you see and be seen on commutes, nighttime adventures or bikepacking tours alike, the Detour is well worth your consideration.
Outbound Lighting Detour: specs
Lumens: 1000-1200
Charging: USB-C with Pass-Thru Chargin. 0 to 80% in 2 hours
Weight: 150g
Size: 9cm (3.5 inches) x 6cm (2.3 inches) x 4cm (1.5 inches)
Mounts: Handlebar or below your bike computer using the Quick Release Action Camera Adapter
Price: $179 USD
Thank you for reading 20 articles this month* Join now for unlimited access
Enjoy your first month for just £1 / $1 / €1
*Read 5 free articles per month without a subscription
Join now for unlimited access
Try first month for just £1 / $1 / €1
Get The Leadout Newsletter
The latest race content, interviews, features, reviews and expert buying guides, direct to your inbox!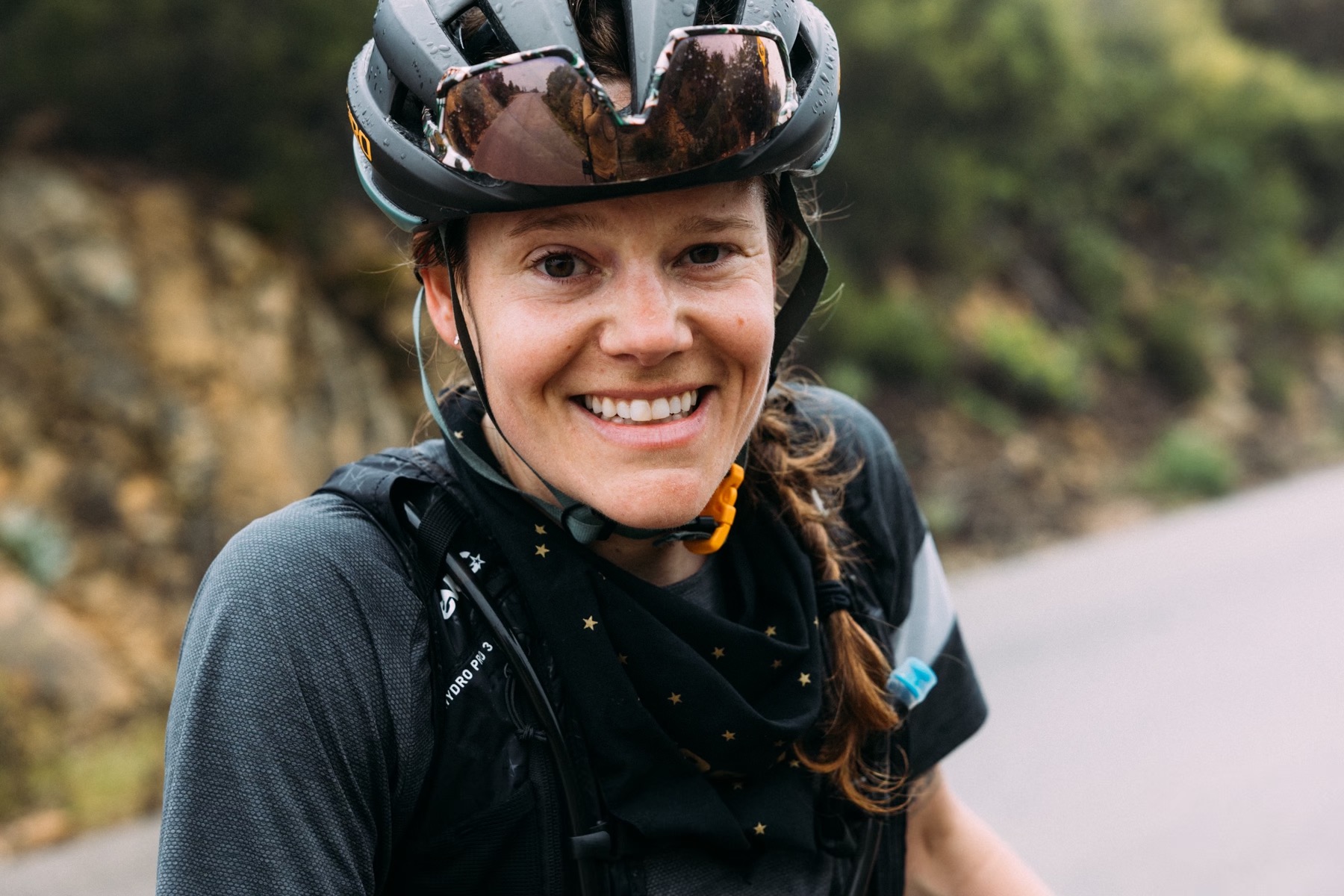 Cycling Weekly's North American Editor, Anne-Marije Rook is old school. She holds a degree in journalism and started out as a newspaper reporter — in print! She can even be seen bringing a pen and notepad to the press conference.
Originally from The Netherlands, she grew up a bike commuter and didn't find bike racing until her early twenties when living in Seattle, Washington. Strengthened by the many miles spent darting around Seattle's hilly streets on a steel single speed, Rook's progression in the sport was a quick one. As she competed at the elite level, her journalism career followed, and soon she became a full-time cycling journalist. She's now been a cycling journalist for 11 years.