Park Tools PFP-7 Professional pump review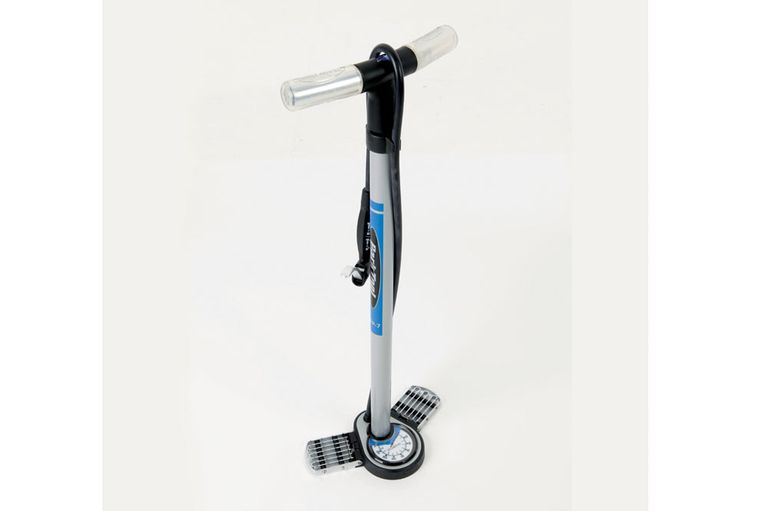 The only plus side was that the grips are the best with wet or oily hands.
Against
-

Short hose

-

Not very accruate

-
With a reputation for producing high quality tools, we had high expectations for the PFP-7.
So to say we were disappointed would be an understatement.
The action of the barrel in the chamber felt rough, the foldable base isn't the most stable, and then there's the connector. Despite its immense size, it's awkward to use and takes quite a bit of effort to get on and off.
For a pump with the word 'professional' in its name, we were left a little bemused. It's not particularly accurate, the hose is too short for a bike on a workstand, there's no air bleed and it doesn't feel durable enough for regular workshop use.