Unich Co2 Injector-Pro review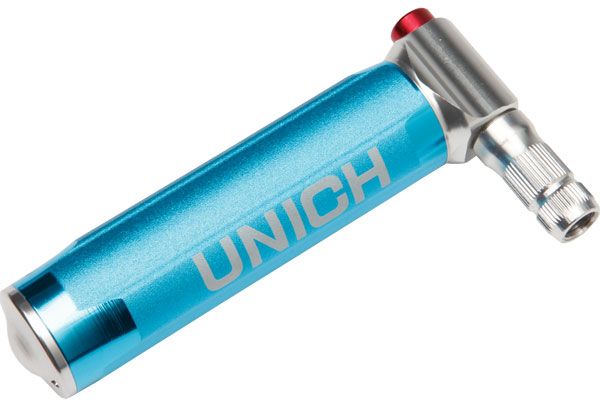 A great product, at a bargain price.
This certainly keeps the whole tube changing operation as ?pain-free as possible.
With ?its minimal package, the Injector-Pro takes up little pocket space (cue panic thinking we'd forgotten it), has a good seal on the valve and sticks a lot less than others we've tested before.
The trigger application is great for achieving ideal pressure instead of the usual hit-and-miss affair often associated with canisters.