New Ultimate Stem 31.8 review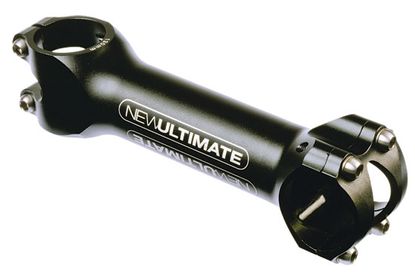 Best light stem I've used? Absolutely. Best stem full stop? Probably.
Light doesn't necessarily mean expensive or flexy - well, not when it's from the small Danish component manufacturer New Ultimate.
Made from 7075 series aluminium, our test 13cm stem tipped the scales at just over 100 grams - seriously impressive and it wasn't without trepidation that I headed out for my first ride.
I was expecting to be home early removing the stem. Instead I soon forgot about it and didn't give it a second thought, even as I lined up for the London to Paris ride - three hard riding days to Paris, which was surely a perfect test.
And so it was - riding blind didn't allow for any mechanical sympathy yet the well proportioned, titanium-bolted stem performed perfectly.
Thank you for reading 10 articles this month* Join now for unlimited access
Enjoy your first month for just £1 / $1 / €1
*Read 5 free articles per month without a subscription
Join now for unlimited access
Try first month for just £1 / $1 / €1