Corima Aero+ Tubeless review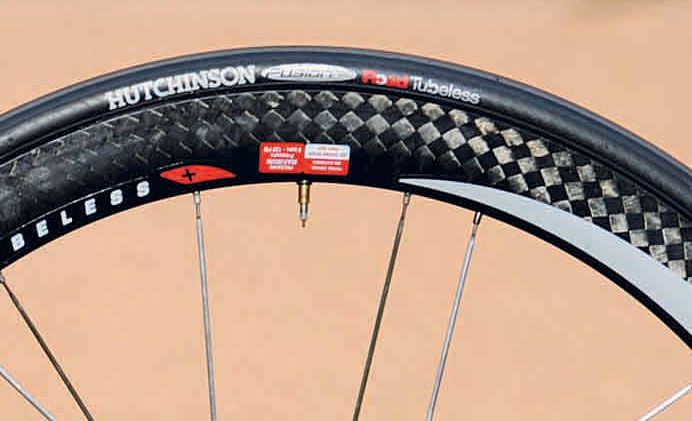 Excellent is the only way to describe the Corima Aero+ Tubeless – Corima's first tubeless wheel. It successfully unites the advantages of a stiff aero wheel with the benefits of tubeless technology.
For
+

All-carbon construction

+

Deep aero rim

+

Tubeless tyres are easy to fit

+

Stiff

+

Light
Against
-

Internal nipples would add a neat finishing touch
Shimano was the first company to release a tubeless rim with its scandium offering WH-7850, but Corima has won the race to the first full-carbon tubeless aero rim with the Corima Aero+ Tubeless.
A 45mm-deep rim gives a good all-round aero advantage even in windy conditions and it has been built into a wheel that gives you a great feeling of pick-up under acceleration, with minimal deflection.
The simple Presta valve pushes through a seal in the rim and is secured with an o-ring. It's a hassle-free process even in the case of a puncture when you'll need to add an inner tube. The valve worked well enough, but the tyres did lose pressure over a couple of days; whether this was down to the rim/tyre seal or valve wasn't clear but the addition of sealant, as recommended, cured this problem.
Only internal nipples would add a neat finishing touch to the wheels. Sealed carbon hubs kept the wheels at a reasonable 1,550g.
Running the Corima in combination with Hutchinson's Fusion2, the control was excellent, especially on tight circuits, due to the stiffness of the wheel and the advantage of being able to run a lower pressure in the tyre without a loss in performance.