How to service your Fulcrum or Campagnolo freehub body
Mechanic Al Vines tells you all you need to know about replacing the bearings in your freehub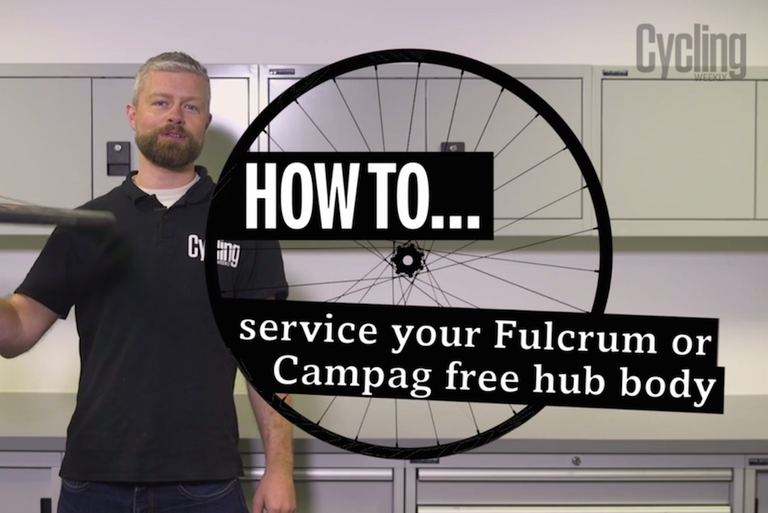 >>> Watch: how to fit lower gears on your bike (video)
Taking apart your freehub is also an opportunity to check the main wheel bearings for wear and potential replacement. Don't use degreaser on anything until you've disassembled the freehub though, as you can potentially wash the grease out of the wheel bearings.
You need to punch out the two bearings in the freehub, which are to be replaced and clean everything. Then you can fit the replacement bearings using the bearing press to make sure that they are pushed in straight.
If you're getting bored with your Christmas break already, now's the time to try replacing the bearings in your freehub.
The cassette body is a part of the bike that takes a lot of stress as you ride, so it's worthwhile to know how to service it and replace the bearings on which it runs, to keep your expensive wheels turning sweetly. With Campagnolo and Fulcrum wheels being made by the same company, they share many of their parts.
Servicing your freehub body is quite Upper Division and needs a few tools:
The Fulcrum bearings have the part number RS-011, while the equivalent Campagnolo part is FH-BUU004.
>>> Watch: how to use oil, grease and lubricants (video)
The last of these will cost around £60. But it will set you up to sort out other bearings, like press fit bottom brackets and headsets too.
>>> 11 bike maintenance mistakes and how to avoid them
17mm spanner
5mm Allen key
Hammer and punch
Internal circlip pliers
Grease and a grease gun
Paper towels
A pack of Fulcrum or Campagnolo replacement bearings
A bearing press
Don't forget to grease everything as you go.
You can then refit the pawls and spring, then grease the ratchet ring and axle before refitting the freehub body and refitting the spacer and lockring.