How to fit clip on bars to your bike (video)
Our mechanic shows you how to fit clip on bars to your bike to help you get more aero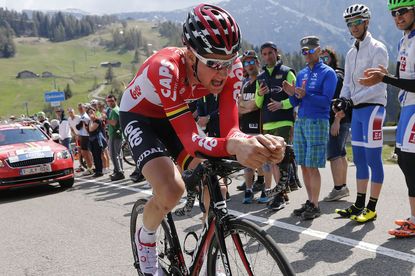 (Image credit: Yuzuru Sunada)
Getting aero is a great way, if not the best way, to go faster on your road bike, and that means trying to get as narrow as possible to help you slice through the air.
Happily, you can fit aero bars to nearly all bikes, and they'll help you get narrower at the front and minimise drag. Here's how to fit clip on bars to your bike.
>>> How to re-join a broken chain
How to fit clip on bars to your bike: what you'll need:
Torque/Allen keys
Grease
Carbon assembly pace
Torque wrench
First things first, your clip on bars need to be compatible with your handlebars, contact your manufacturer if you're unsure. Once done, clean the area you want to attach the bars to with some alcohol.
>>> How to fit a new brake cable
Your clip on bars will come with a variety of spacers that allows you to alter either your stack, width or reach. Markings along the bars allow you to get your setup spot on.
>>> How to cycle with clipless pedals
Before fitting the bars, there's a bit of prep work to be done. You'll want to apply grease to all the bolts and dollop some carbon assembly paste on the clamps where they'll grip the bar.
You might also have to torque the two extension clamps, too. It's also worth noting that there will sometimes be a zone in which you have to place the bars.
You'll want to have the bars horizontal and inline with the stem, then nip the bolts up to 5nm. You can also re-adjust the arm rests so that they're more comfortable to you. The best way to get the rest of the adjustments dialled is to sit on the bike and try it out.
Thank you for reading 10 articles this month* Join now for unlimited access
Enjoy your first month for just £1 / $1 / €1
*Read 5 free articles per month without a subscription
Join now for unlimited access
Try first month for just £1 / $1 / €1