Watch: Rider forced to cling to side of bridge above 30ft ravine after finish line crash
Rider's bike plunged to the valley floor after crash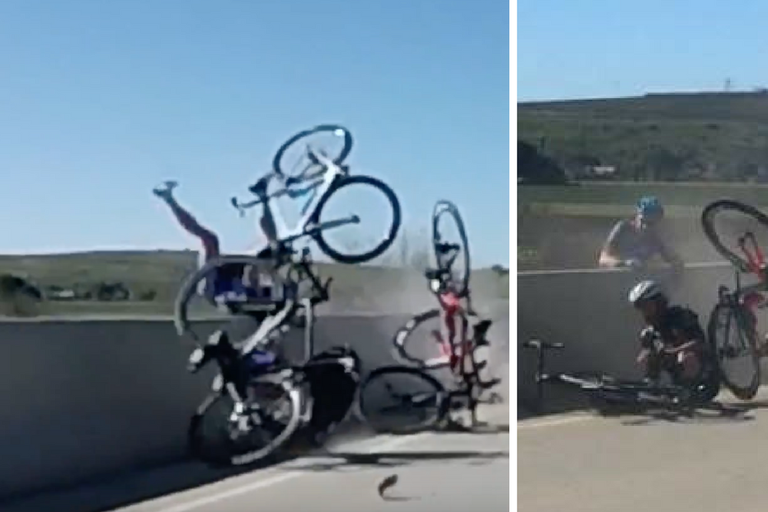 A rider in America had a lucky escape after a finish line crash left him clinging to the side of a bridge above a 30ft ravine.
The incident took place on Saturday at the Santa Barbara County Road Race in southern California, which had a finish line located about 50 metres after a bridge across a dry creek.
>>> Watch: Elia Viviani's lead-out man veers off the road after finishing his effort
As the third cat. race nears its conclusion there is a crash on the right of the road the brings down a number of riders, the last of which is Mike Allec, team manager of the Carefast-Storck team.
With only a low barrier at the side of the bridge, Allec is forced to cling to the side of the bridge as his bike plunges into the creek below.
In a post of Facebook, Allec's team said that they were grateful for the support they received after the accident.
"We are very thankful for the outpouring support from many who were there and more importantly those that helped him off of the bridge.
"Words cannot express the gratitude for him being able to walk away from this with road rash, this could have ended much much worse.
Thank you Peter Aquino for the video and to all of the personnel on site including local emergency crews."