Watch: Cyclists pulled over by police after riding two abreast and 'causing people to drive carelessly'
Riders have their names taken and get a ticking off before being allowed on their way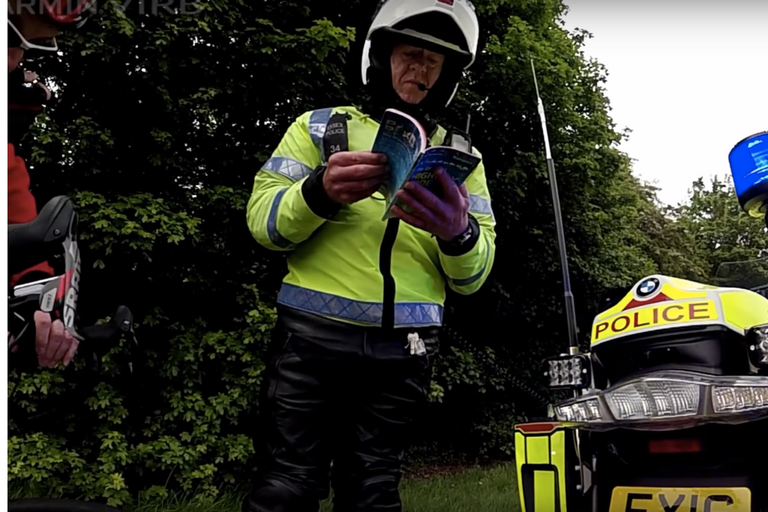 Two cyclists in Essex had their Saturday ride interrupted when they were pulled over by police after riding two abreast.
Paul Clayton and Peter Carini were riding out of South Woodham Ferrers on the A452 when they were pulled over by a police motorcyclist after riding two abreast.
The video shows the officer, followed by an unmarked police car, telling the cyclists that they "should be riding in single file" as they were "causing an obstruction" and "causing people to drive carelessly".
>>> 'Why do cyclists ride side by side? - you asked Google and we've got the answer
According to the Highway Code, cyclist should "never ride more than two abreast, and ride in single file on narrow or busy roads and when riding round bends".
After flicking through the Highway Code for a while and taking the cyclists names, the policeman tells the cyclists that they were causing a "big queue of traffic" to build up behind them, something which Mr Clayton disputes.