Watch: Three-year-old rides rollers with incredible smoothness and balance
We wish we were this good on the rollers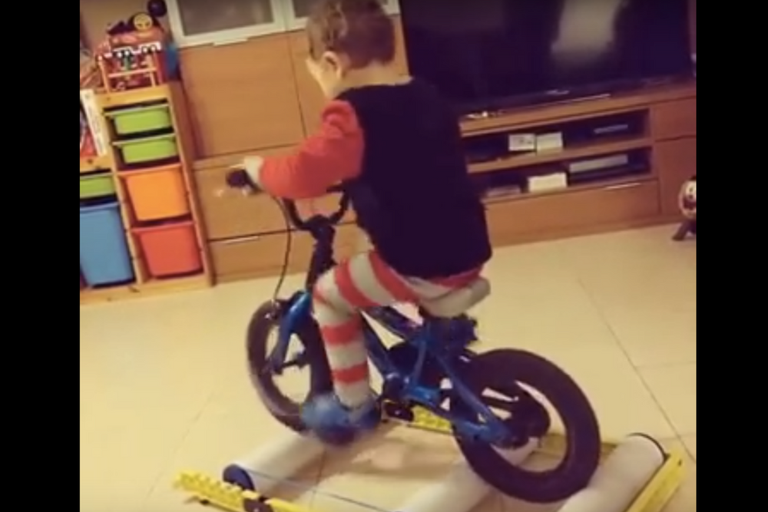 If you struggle to ride rollers and want to learn how, then maybe you should take some tips from this Spanish toddler.
In a video posted on YouTube on Saturday, the three-year-old shows off his smooth pedalling style and even seems to be doing a bit of work on his cadence, before calmly dismounting.
>>> Buyer's guide: Seven of the best balance bikes
The custom-made rollers from Spanish brand RooDol are a perfect fit for the kid's tiny bike, and take up considerably less space than the toddler turbo trainer that toy giant Fisher-Price unveiled at CES last week.
>>> A beginner's guide to riding on rollers (video)
Riding on rollers is one of the trickiest skills that a cyclist can master, requiring perfect balance, poise, pedalling smoothness, and concentration if you're not going to end up toppling off into the coffee table.
This kid has clearly got it down to a tee, but if you're roller technique isn't quite up to the same standard, then we've got a few tips and tricks to get you up to speed.