CYCLING WEEKLY'S 30-DAY CHALLENGE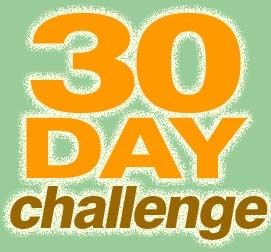 Morgan Spurlock ate nothing but McDonald?s for 30 days. It made him fat. And rich.
Cycling Weekly?s guinea pig will be riding his bike for 30 days. Yes, that?s right, come rain or shine, and ignoring any crisis of confidence or moments of self-loathing, our man will be training every day for the next month.
Out of shape and off the bike since before Christmas, our lapsed sportive rider is going to get fit-ish in 30 days. He?ll be following a detailed training plan devised by a qualified coach and by the end of the experiment we?ll measure his improvement using specially patented equipment such as a set of bathroom scales and a stopwatch.
What?s the point? Well, it?s to see just how much a rider of any ability can achieve in a month if they put their mind to it.
And now we throw down the gauntlet. Dare you rise to Cycling Weekly?s 30-Day Challenge?
Whether you?re an accomplished racer who wants to fine-tune another season of top-class action, an enthusiastic sportive rider with his sights on a first 100-mile ride or you?re just starting out and want to lose a kilo or two, we want to hear what you hope to achieve in the next 30 days.
Together we can do it. Go to our forum to join in the challenge.
But whatever you do, check out our hilarious* web diary (we?re banning the word blog) as our man powers to fitness.
* LEGAL NOTE: Column may not be hilarious.
STARTS
Day 1 ? Monday, February 19
Day 30 ? Tuesday, March 20
Thank you for reading 10 articles this month* Join now for unlimited access
Enjoy your first month for just £1 / $1 / €1
*Read 5 free articles per month without a subscription
Join now for unlimited access
Try first month for just £1 / $1 / €1
Sports journalist Lionel Birnie has written professionally for Sunday Times, Procycling and of course Cycling Weekly. He is also an author, publisher, and co-founder of The Cycling Podcast. His first experience covering the Tour de France came in 1999, and he has presented The Cycling Podcast with Richard Moore and Daniel Friebe since 2013. He founded Peloton Publishing in 2010 and has ghostwritten and published the autobiography of Sean Kelly, as well as a number of other sports icons.