The 10 toughest cycling workouts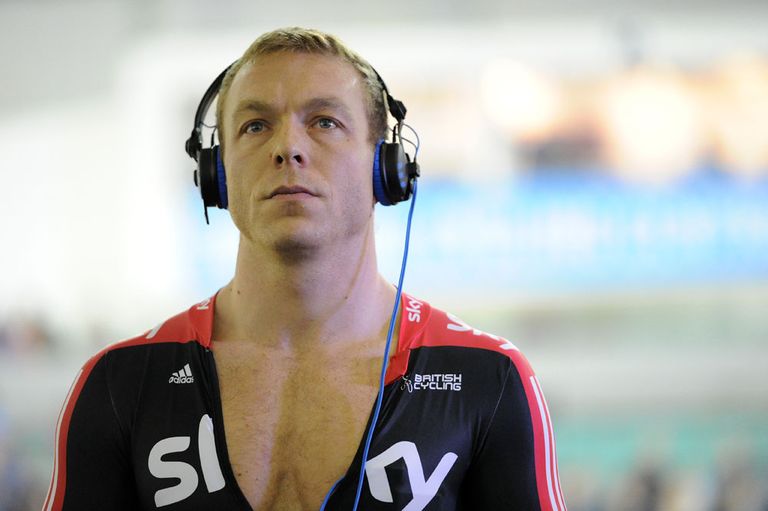 "I trained very hard for the Classics. You need strength and speed to win one, so my hardest training day was to ride 50 to 70 kilometres behind a Derny-pace bike to the start of a race.
"I began to seriously wonder if I could keep moving forward, and how long it would be before I had to put my foot down and have a rest. I was using 39 x 25 and I was light and in good condition. It was a humbling experience, and I still haven't recovered from the shock."
There are 21 bends on Alpe d'Huez, so the fact that she was still climbing between her threshold efforts also gives a high average for the whole session, including the easier straights, of 243. That's a watts per kilo number of 4.33.
I started out doing that ride with ex-pros Colin Lewis and Gary Dowdell and recently I've been doing it with Tour of the Med winner, John Tiernan-Locke. It always hurts,"
Cycling is hard; it attracts people who can take pain. In fact many top racers seem to relish it. We spoke to a cross section of successful racers from different disciplines and different generations, and they all came up with something that hurt them. Try one, if you think you're hard enough.
Yanto Barker
"Training is tough because of the route or the people you train with. In Devon we have a ride called Round the Block, it's a 100-mile circuit of Dartmoor.
Many bike racers have done sessions that ended up being so horrible they'll never do them again. Here are three of these that our subjects shared with us.
I remember riding the last ten miles down a dual-carriageway to meet my parents in Keswick, and that road went on forever. I was totally shattered."
Helen Wyman
Then we ride easy for four minutes then do the 20 hard 40 easier again, and keep repeating until we get to the top. The difficulty comes from being a track rider, so I can really empty myself in 20 seconds, and you have to keep riding in between every effort because you are climbing.
Dan Pearson
National junior road race champion
Matt Brammeier
"I take my gloves off on freezing training rides to see how long I can stand it. It's part of my ambition to race Kuurne-Brussels-Kuurne in March without wearing gloves, like real Flandrien."
Commonwealth Games rider and third place in the 2005 national elite road championships
How tough is tough
Helen Wyman sent us the SRM file for her Alpe d'Huez interval session. You can see the 11 power spikes by following the yellow line where she started each interval. The intervals were all around the 300 watt mark.
"The hardest session I do is one we do in Mallorca. We ride to the Sa Collobra climb, and then ride up it by doing 20 seconds hard then 40 seconds easier, and do that four times.
It really strengthens them."
Yanto Barker
It hurts but they are the only way to hit the support muscles you use when riding in a time trial position.
Joanna Rowsell
Double world team pursuit champion
Then I rode the race, maybe 150 kilometres, and then rode for another 50 kilometres behind the Derny. Some days like that I did over 300 kilometres. It worked though, I was never troubled by the distance of a Classic, and I was always fast at the end."

Chris Boardman
Winner of the Tour of Picardie 2010
"There are two ends to toughness in training sessions, the short sharp ones and the long hard ones. Short and sharp feels awful, and I'm very pleased I don't have to do training that makes feel physically sick any more. But for my toughest ever workout I'd chose the mental strain of riding long distances
"There was one I timed at one hour 14 minutes and it included a five kilometre section of 25 percent. I couldn't believe it, I set off thinking; ok, I can manage this, and it won't last long. Then we went round a hairpin and it was just as steep, and another and another until I got to a point where I could see it going up ahead for ages at the same gradient.
I rode from one corner to the next at threshold pace, with a five-second
standing start sprint to start the effort. I rode steady from the next
bend then did another threshold effort from the following corner.
Pro rider quotes
Eddy Merckx
"If ever I'd had one too many beers or glasses of wine I didn't back off training the next day, I pushed harder. It was punishment, my act of atonement." Eddy Merckx
There's very little recovery, really. We ride back to the hotel after, another hour or more"
I set off, sticking to what I thought was the right power output, but I soon started wondering what was happening. It was so hard, but that was because I was riding to the wrong information. I ended up riding a flat out time trial for an hour and was on my knees at the end," he says.
I wanted to do a high average too, 21 mph, so I really went hard to the first one, Kirkstones Pass. Then I did Hardnott, Wrynose and Honister, but I didn't know that they are 1 in 3 and really long. I ended up doing 90 miles and about 10,000 feet of climbing.
I got so tired that one time, when I woke up in the middle of the night to visit the bathroom, I walked into the wall next to the door, and when I got inside I peed on the floor next to the toilet."
"I once did a session based on threshold efforts between the hairpins of Alpe d'Huez.
"The hardest training session I ever did was a two-and-a-half-hour interval session taken from one of Stuart Dangerfield's training ideas. It consisted of a very long upside down pyramid of intervals, starting with 20-second flat out sprints, then one minute-intervals done as hard as you can go for one minute, then five minute intervals."
Roger De Vlaeminck
Fabian Cancellara
"I sometimes do 150 kilometre rides on my time trial bike.
I warmed up for 20 minutes then did 20 minutes of 15-second full gas sprints in my biggest gear, with 45 seconds easy after each one, then a ten-minute cool down. I remember having to get off and lie down in the garden for ten minutes afterwards."
Olympic time trial champion
Paris-Roubaix record holder and multiple Classic winner
1992 Olympic individual pursuit champion and three times winner of the Tour de France prologue
Multi-national cyclo-cross champion
This article was first published in the February 23 issue of Cycling Weekly. You can also read our magazines on Zinio and download from the Apple store.
"The toughest session I ever did was this week. I'm in Mallorca, when a few of us decided to do 250 kilometres. It took nine hours.
"We did a seven hour ride on our UK Youth training camp in Gran Canaria, which is hard enough anyway, but I have never experienced climbs like they have there.
When training goes bad
Often the horror comes out of a mistake, like Geraint Thomas's first ever workout with SRM power measuring cranks. "I was told to ride for one hour at the pace I could ride for three hours, but I didn't realise you had to calibrate the cranks once they were on your bike.
Seriously though, even a toned down version of these sessions will make a great breakthrough workout. Just pick one that suits the sort of cycling you are into. Treat them with respect, though. Take a couple of easy days before, with the same after, use good nutrition before during and after each one, add a pinch of good quality rest, and they will give you a good fitness boost.
Olympic team pursuit gold medallist, Team Sky
They are just how far can you go in five minutes, but we do three to four of them with little recovery and often at the end of a training camp, so we're already tired. They really nail you."

Josh Teasdale
Junior time trial best all-rounder 2012
Tom Staniford
"Nothing hurts worse than the guilt from the training session you didn't do," Tom Staniford
And that's how I continued to climb. The session stopped when the hill
stopped. "I was spotted by some British cyclists who were driving to the
top for a coffee. They were cheering from the car, and they stopped to
take photos, but I wasn't even able to smile. They later made contact on
Facebook, and I apologised for my lack of friendliness."
Her watts per kilo for the intervals was around 5.35, which according to the power training bible, Hunter Allen and Andrew Coggan's 'Training Racing With a Power Meter' is world class for a female racer. Doing 11 intervals at world class pace is the dictionary definition of a tough workout. [see for yoursel, above]
I felt ok at the end, but there was a couple of hours where I went through some real bad patches. It was relief to finish, though, and when we got back to the hotel I showered, went straight to dinner and all I ate was ice cream, 12 scoops of it. Then I had a salad"
Josh Teasdale underestimated the terrain and overestimated his strength on a family holiday in the Lake District. "I planned this epic ride up four passes, because I thought it would be a good idea, but I didn't know how long and steep they were.
What works for one rider won't necessarily work for another, as Garmin-Barracuda director sportif Allan Peiper found out back in the days when heart rate monitors were new. "I bought one and Phil Anderson bought one too. We both had lactate tests, but Anderson had his results back and I hadn't, so I used his numbers. I hammered myself trying to keep to them.
"The hardest workout I ever did was on the turbo after I broke my collarbone.
Geraint Thomas
"The one session I dread is something we do early in the year called capacity intervals.
"One year I had to do a week of back-to-back eight-hour rides. I turned some of them into an adventure and would ride to new places and meet my wife in a hotel at the end. One of those started where I live in the Wirral, went into Lancashire, over the Nick O'Pendle, and ended in North Yorkshire. It was winter, it rained all day, there was a headwind and because there was no such thing as sat-nav, just some notes I made on a scrap of paper, I got lost. It was horrible."
Ben Swift