Bicycle maintenance books: Seven of the best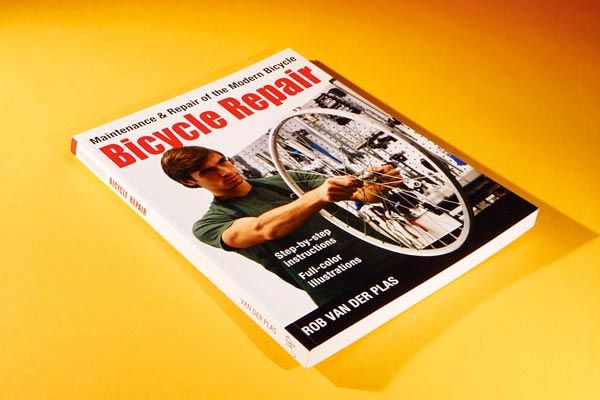 Summary
Knowledge is power, a wise old cyclist once said. So when it comes to swotting up on first class fettling and learning your ferrules from your freewheels, we've found seven paper paths to enlightenment
>>> How to clean your bike
Products
Van Der Plas, bicycle maintenance books
We review Bicycle Repair by Rob Van Der Plas
£16.95
Score
Bicycle Maintenance, bicycle maintenance books
We review 'The Ultimate Guide to Bike Maintenance and Upgrades' by Guy Andrews & Stuart Clapp
£9.99
Score
Big Blue Book, bicycle maintenance books
We review 'Park Tool Big Blue Book of Bicycle Repair' by C Calvin Jones
£24.99
Score
Bicycle Repair Manual, bicycle maintenance books
We review the 'Bike Repair Manual' by Chris Sidwells
£12.99
Score
Zinn, bicycle maintenance books
We review 'Zinn and the Art of Bike Maintenance' by Lennard Zinn
£17.99
Score
Haynes, bicycle maintenance books
We review 'Haynes The Bike Book ? Complete bike maintenance' by Mark Storey
£16.99
Score
Bicycle Repair for Dummies, bicycle maintenance books
We review 'Bike Repair and Maintenance for Dummies' by Dennis Bailey
£13.99
Score
Verdict
Despite the plethora of bike standards and the constant turnover and trickle-down of fancy new parts, bicycles remain, at heart, rather simple creatures. Because of this, total maintenance newbies may be comfortable with a simple, straightforward guide to the basic concepts, such as Haynes and For Dummies.
Remember, you can always check YouTube and manufacturers? own websites for extra instructions and videos to ?top up? your knowledge on individual manufacturer standards.
Nevertheless, the stand-out book here was Lennard Zinn?s excellent Zinn and the Art of Road Bike Maintenance. It manages to be all-encompassing enough for the beginner without patronising the more advanced fettler.
It?s text dense, but the writing style is both clear and digestible. OK, it?s one just for the roadies, but for off-road rangers, there?s also a Zinn and the Art of Mountain Bike Maintenance.
Cycling Weekly's Tech Editor Michelle Arthurs-Brennan is a traditional journalist by trade, having begun her career working for a local newspaper before spending a few years at Evans Cycles, then combining the two with a career in cycling journalism.
When not typing or testing, Michelle is a road racer who also enjoys track riding and the occasional time trial, though dabbles in off-road riding too (either on a mountain bike, or a 'gravel bike'). She is passionate about supporting grassroots women's racing and founded the women's road race team 1904rt.
Favourite bikes include a custom carbon Werking road bike as well as the Specialized Tarmac SL6.
Height: 166cm
Weight: 56kg