24-hour Goodwood cycle event open for entries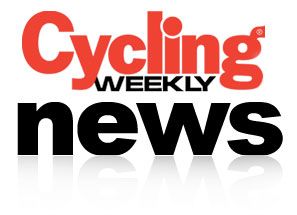 RIDE24, the 24-hour endurance cycling event, returns to Goodwood Motoring Racing circuit on June 23-24 2012, and the event is now open for entries.
Solo riders and relay teams of four are invited to enter the unique event organised by charity Action Medical Research. Participants must cover as many of the 2.4-mile circuits as they can over a 24-hour period.
As well as securing the RIDE24 trophy, the winning team will also automatically gain free entry into the prestigious 24 Heures Velo event held on the Bugatti circuit in Le Mans, France.
Entrants in the event can take advantage of the on-site camping facilities and rider village, which includes 24-hour food service.
"This is the ultimate in biking challenges and the only event of its kind in the UK, with teams racing day and night around the famous Goodwood circuit," said Action Medical Research event manager Sarah Stevenson.
"It's your chance to push yourself to the limit in an exciting, well-supported and unforgettable experience, and all for a good cause. We want this year's event to be bigger, better and more competitive than ever so do join us."
Last year's event was won by a team from the University of Birmingham, who managed to ride 230 laps in the 24 hours to cover 552 miles - and set a new event record. The team return in 2012 to defend their win.
Solo riders of a particularly masochistic nature can use RIDE24 as an official qualifying event for the gruelling Race Across America (RAAM).
Proceeds from the event go to Action Medical Research, and participants can choose from several different entry options. Teams can pay £240 to enter and then raise £1300 in sponsorship (£60 fee, £325 for solo riders), or pay £1000 with no further sponsorship (£250 for solo riders). Last year's event netted over £80,000 for AMR.
Full details of the event and online entry can be found on the RIDE24 official website or by emailing Sarah Stevenson.
Thank you for reading 20 articles this month* Join now for unlimited access
Enjoy your first month for just £1 / $1 / €1
*Read 5 free articles per month without a subscription
Join now for unlimited access
Try first month for just £1 / $1 / €1