Armitstead and Pendleton interested in Strictly Come Dancing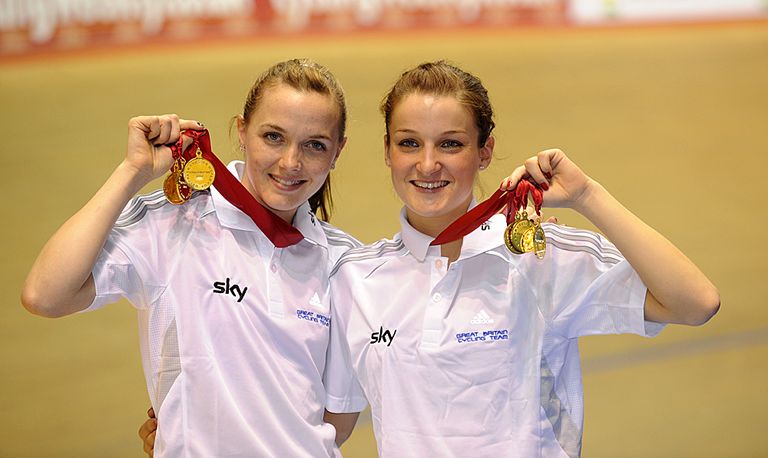 Olympic cycling stars Victoria Pendleton and Lizzie Armitstead could go from the podium to the Paso Doble on primetime telly this winter.
They have both expressed their interest in an end-of-season competition with a difference: Strictly Come Dancing, the hit BBC celebrity dancing show.
Armitstead told Cycling Weekly last week that she is not into celebrity culture. However, if Strictly Come Dancing came calling, it'd be a different matter.
"That would be amazing. I'd definitely do that, I love the show. Not because of the celebrity, because I love dancing," she said.
When Armitstead was asked if she thought she could get far in the competition, she said "with a bit of coaching, everyone's got a chance."
Pendleton, who retired after taking silver in the women's Olympic sprint, told the Telegraph recently: "I can't dance and I've always wanted to be able to, so I'd really enjoy that."
"I've been in sweaty Lycra for the last I don't know how many years, so being in a sparkly frock and high heels really appeals to me."
Worlds or whirls?
If an invite was forthcoming for Armitstead, accommodating training might be a problem.
The world championship road race in Valkenberg (September 22) clashes with filming and the opening episodes of Strictly - and we know which one she'd rather win.
Related links
Pendleton ends career on a high at Olympics
Olympic silver for Armitstead