ASO enforces race radio ban in Qatar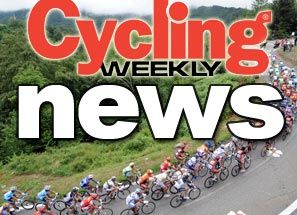 Mark Cavendish and the rest of the Tour of Qatar peloton started the first road stage this morning in Dukhan without race radios. It was a success for the International Cycling Union (UCI) following protests in Argentina, in Italy and yesterday, in Spain.
The difference between the earlier stage races and the one this week in Qatar came thanks to the organiser, Amaury Sport Organisation (ASO). Besides the Tour of Qatar, now in its 10th year, the ASO organises the world's biggest race, the Tour de France. Riders and team directors were reluctant to protest as they did on the first stages of the Tour de San Luis, the Giro di Regio Calabria and the Challenge Mallorca.
"There is a regulation, and it will be respected," ASO's competitions director, Jean-François Pescheux told Italian paper La Gazzetta dello Sport. "Whoever uses race radios is out of the race. If the majority uses them, the jury will withdraw."
At the Challenge Mallorca yesterday in Spain, riders and teams delayed the start by 20 minutes. They started the race with radios and without UCI officials, who left in protest.
The International Association of Professional Cycling teams (AIGCP) sent a letter informing the Mallorca's organiser and the UCI of its planned protest.
"The radio ban is one rule that we disagree with," said the AIGCP. "We will not stand for rules being imposed on us without appropriate representation."
AIGCP president, Jonathan Vaughters said that the ban is part of a bigger issue, one where the teams lack participation in the UCI's decision making.
The UCI is pushing to completely ban radio communication between cyclists and team cars during races. It met with the AIGCP last month and last week, and issued a statement announcing its intentions to proceed with the ban.
"[The radio ban is...] in the interests of maintaining the quality of the sporting spectacle," the UCI said. It added, it will "constantly monitor the effects of this measure."
The measure bans radios in all races this year except the 26 races that form the Worldtour. Next year, they will be completely banned.
The UCI had already banned radios in junior and under 23 races. At last year's World Championships in Geelong, Australia, the UCI prohibited the elite men from using race radios for the first time. It followed similar trials at the Tour de France and the GP Ouest-France in 2008.
A poll last month by the Association of Professional Cyclists (CPA) found the majority in favour of radios, 207 to 40. It polled 344 cyclists from Italy, France, Spain, Switzerland, Holland, Belgium and Portugal.
In an effort to ensure rider safety, the CPA also asked the cyclists about other options:
- Limiting radio use to race organisers to warn of race directions and road hazards
- Limiting radio use to race organisers to advise of race directions and road hazards, plus the development of escapes and their time gains
- Limiting radio use between the sports director in the car and only one of his riders in the race
Related links
Tour of Qatar 2011: Cycling Weekly's coverage index
7 January 2011: Pro riders vote to keep race radios