UK bike sales drop to lowest levels in two decades, says industry report
But gravel bikes are a rare standout performer, according to the figures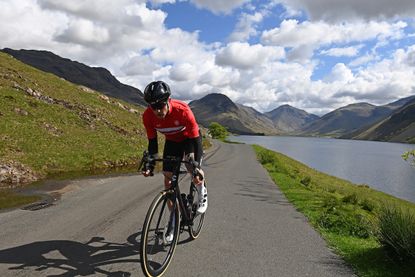 (Image credit: Future)
Bike sales in the UK have fallen to their lowest level in 20 years, according to a new report published by the Bicycle Association. The 2022 figures, which exclude ebikes, show a drop in bike sales to 1.88 million cycles – 27% below pre-covid levels in 2019, and 22% down on 2021.
The report describes gravel bikes as a "rare, standout performer", with sales up 8% on 2021 and a huge 59% on 2019. With gravel and adventure riding only just taking off in the UK at the beginning of the pandemic, the optimism in this side of the market is perhaps to be expected.
The report – titled 'Riding Out The Storm – also shows that figures for ebikes are less bleak, unsurprisingly, but sales have nevertheless plateaued since 2020.
The Bicycle Association calls for three points of action to tackle the problem of declining sales. These are:
"Increased support and focus on cycling's role in UK economic growth and net-zero strategy with local investment;
"Government commitment to multi-year funding for Active Travel England and continued cycling investment in Scotland and Wales;
"Increase in short cyclable trips taken by bicycle to reduce motor vehicle emissions."
They're all laudable points, although with the catch that none of them come from within the cycling industry itself and involve convincing others of the benefits of cycling.
The drop in sales comes at what is already a tough time for the cycle industry. Only last week Cycling Weekly reported on a situation of overstock within the industry, with insiders predicting major price cuts in what could be a good year for many looking to buy a new bike.
The report's author is John Worthington, the Bicycle Association's head of insights. He said: "The market faces a turbulent and challenging year ahead. Once overall supply and demand return to a better equilibrium, and the economic environment improves, longer-term prospects for the cycling market are positive. But for the next 12 months the industry will need to weather a difficult storm."
The Bicycle Association is the national trade association for the cycling industry in the UK.
Thank you for reading 10 articles this month* Join now for unlimited access
Enjoy your first month for just £1 / $1 / €1
*Read 5 free articles per month without a subscription
Join now for unlimited access
Try first month for just £1 / $1 / €1
After cutting his teeth on local and national newspapers, James began at Cycling Weekly as a sub-editor in 2000 when the current office was literally all fields.
Eventually becoming chief sub-editor, in 2016 he switched to the job of full-time writer, and covers news, racing and features.
A lifelong cyclist and cycling fan, James's racing days (and most of his fitness) are now behind him. But he still rides regularly, both on the road and on the gravelly stuff.