BMXer Phillips joins GB track sprint squad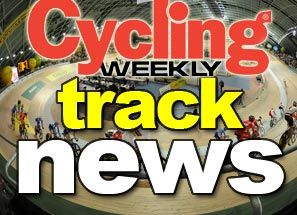 BMXer Liam Phillips will train with the Great Britain track sprint squad with an eye on competing in the 2011/12 World Cup series, British Cycling announced on Tuesday.
According to BC, Phillips has shown that he has the necessary power and speed to be a viable proposition for the 'man one' position in Britain's track sprint line-up. He will take part in the Under-23 Track European Championships in Portugal in July.
If good enough, the 22-year-old from Somerset will aim to ride in the 2011/12 World Cup track season. Whether he would make the British squad for the 2012 Olympic Games depends entirely on his performance and whether it would conflict with his participation in the BMX event, if selected.
"BMX requires powerful acceleration from a standing start which mirrors what's required from the man one rider in the team sprint," said GB head track coach Shane Sutton.
"Like Jamie Staff before him, Liam has proved he is powerful enough to bring the rest of the team up to pace within the first lap. With that in mind it is certainly worth bringing him into the squad to take a closer look, whilst keeping the door open for Liam to continue his BMX career."
Phillips added: "Over the past few years, I've sustained numerous injuries which have left me unable to train on the BMX track for significant periods of time. Turning to track has meant that I receive a solid block of training with opportunities to compete at a high-level which means I'm not missing out on the competition experience.
"And let's face it - this has to be one of the best environments in the world of cycling to train in."
In March, Jason Queally confirmed that he was to return to sprinting after a short spell in the team pursuit squad. Both Queally and Phillips will vie for places on the track sprint squad for the 2011/12 season along with Sir Chris Hoy, Jason Kenny, David Daniell, Ross Edgar and Matt Crampton.
Hoy, Kenny and Staff won gold in the team sprint at the 2008 Olympic Games in Beijing. Phillips competed in the BMX in Beijing when he was just 19 years old having been competing in the sport since the age of five.
Four-time BMX World Champion Shanaze Reade previously made a successful crossover from small wheels to track, and regularly rides for GB in the women's team sprint as 'woman one'. She won the 2007 and 2008 World Championship titles with Victoria Pendleton.
Related links
Queally returns to sprint squad as he looks to London 2012
July 2008: Phillips named for Great Britain Olympic BMX team
Thank you for reading 10 articles this month* Join now for unlimited access
Enjoy your first month for just £1 / $1 / €1
*Read 5 free articles per month without a subscription
Join now for unlimited access
Try first month for just £1 / $1 / €1