BOA's lifetime Olympic ban for doping 'violates WADA code'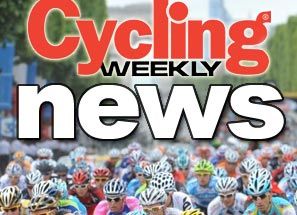 The British Olympic Association (BOA) has been told by the World Anti-Doping Agency (WADA) that its lifetime ban for athletes who have been sanctioned for taking banned performance enhancing substances does not adhere to WADA's international code.
WADA's board met on Sunday, November 20, and ruled that the BOA's law violated its World Anti-Doping Code.
Currently, the BOA imposes a lifetime ban on any British athlete who is found guilty of doping meaning that they cannot represent Great Britain at the Olympic Games. This 'Eligibility Law' currently affects cyclist David Millar, who was given in a two-year suspension from competition in 2004 after admitting to taking banned blood booster erythropoietin (EPO).
The BOA will now take its case to the Court of Arbitration for Sport (CAS) in Lausanne, Switzerland, in an attempt to uphold its lifetime ban for drug cheats. If CAS rules that the BOA cannot impose lifetime bans on athletes, then it leaves the way free for Millar and runner Dwain Chambers to take part in London 2012.
Broken code
WADA says that the BOA has signed up to its code and that the BOA is effectively sanctioning athletes twice in clear contradiction of the code. BOA says its not a sanction, but an issue of eligibility to be selected to represent Great Britain at the Olympics.
It's the latest salvo in a heated exchange of opinions between the BOA and WADA. Last week, BOA chairman Colin Moynihan issued a statement calling for WADA to review it procedures in order to introduce much tougher measures against convicted dopers and defended its right to impose a lifetime ban on dopers.
"The Byelaw is concerned with the eligibility of athletes to compete," said Lord Moynihan. "It is not a sanction. It is above all a Selection Rule, governing whom the BOA is and is not prepared to select to represent the United Kingdom at the Olympic Games and its aim is to enshrine the right of the National Olympic Committee to select the National Olympic Team.
"Within this context, it imposes a lifetime ban on eligibility for British athletes guilty of a serious doping offence."
WADA director general David Howman responded to the BOA with an extensive statement picking holes in the BOA's argument.
"Lord Moynihan neglects to mention the unanimous acceptance of the World Anti-Doping Code, drafted by WADA and accepted unanimously as a set of rules and regulations harmonising anti-doping rules throughout the world," said Howman.
"The BOA was in attendance at the second World Conference on Doping in Sport held in Copenhagen in 2003 when this was approved."
Howman also indicated that of 32 British athletes who had been implicated in doping, 29 had been excused from a lifetime ban by the BOA. "The fact that they can be excused through an appeal process, indicates itself that there is some form of penalty or imposition of punishment against which an athlete can appeal," said Howman.
Why doesn't WADA want a lifetime ban for dopers?
With the London 2012 Games looming, the BOA's lifetime ban has been thrust into the limelight, but it has been a contentious issue for several years.
Dwain Chambers took the BOA to the High Court in 2008 in an attempt to overturn his lifetime Olympic ban after testing positive for steroids in 2003. Chambers' argument that that the ban was an unfair 'restraint of trade'. However, Mr Justice Mackay ruled in favour of the BOA and Chambers missed the 2008 Beijing Games.
At the time, then WADA president John Fahey said "This decision sends a strong message that athletes who commit serious doping violations will have to face significant consequences."
So why has WADA seemingly changed its position since 2008? Surely the agency responsible for seeing doping cleared out of international sport would welcome uncompromising measures against convicted drug cheats?
The turning point came in October when the International Olympic Committee (IOC) was told by CAS that it could not enforce a lifetime ban on reigning 400 metre Olympic Champion, American LaShawn Merritt. Merritt is now free to compete in the Games in London next year.
Shortly after CAS's decision, WADA wrote to the BOA requesting that it review its policy regarding lifetime bans in light of the ruling against the IOC. It was on this point that the BOA has said that it differs from the IOC in that it's a matter of eligibility rather than a sanction.
Sanction or eligibility... whatever the wording, WADA is set on introducing a rock-solid code relating to anti-doping measures that is accepted and implemented uniformly throughout the world. At the moment, we have one set of countries who are free to send previously convicted dopers to the Games, and another that will not.
If David Millar is free to ride in the London 2012 Games it is highly likely that he will be selected to contest the road cycling time trial event and assist in Great Britain's bid to win the road race with Mark Cavendish.
External links
Thank you for reading 20 articles this month* Join now for unlimited access
Enjoy your first month for just £1 / $1 / €1
*Read 5 free articles per month without a subscription
Join now for unlimited access
Try first month for just £1 / $1 / €1