British Cycling 'working hard' on road safety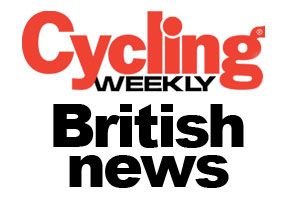 British Cycling, the national governing body for cycling, has issued a statement in the wake of Paralympic champion Simon Richardson's serious road incident saying that it is 'working hard to address the issue of safety on the road'.
Martin Gibbs, British Cycling's policy and legal affairs director, said: "There have been too many of these incidents recently and our members expect us to be taking a lead in improving the safety of cyclists on the road. The government is keen to see more cyclists on the road and we have been extremely successful in achieving that, but we also have a responsibility to make sure that the roads are as safe as they can be."
Richardson is currently in a critical condition in hospital after apparently being hit by a van near Bridgend, South Wales, on Wednesday evening. Richardson has fractures to his spine, a broken pelvis and broken breast bone. A 59-year-old man was arrested in connection with the incident, and later released on bail.
"We're currently undertaking a survey with our members to find out what they regard to be the most important road safety issues and we'll be taking that information to engage with the government to seek the necessary changes in legislation," said Gibbs.
"There are many issues at play here such as increasing the level of awareness of cyclists, increasing mutual respect, improving road design and layout and looking at how we can communicate the responsibility that drivers have towards cyclists and pedestrians.
"I think that too often the courts get sentencing wrong when a driver causes injury and we need to look at the content of the driving test and issues like blind spots on lorries and cars."
Several high-profile cyclists have died or been seriously injured in recent years on British roads as a result of being hit by, or colliding with, vehicles. In October 2005, well-known time triallist Zak Carr died after being hit by a car near Norwich. The driver was subsequently found guilty of causing death by dangerous driving and was jailed for five years.
In January 2008, time trial champion Jason MacIntyre died after being in collision with a vehicle near Fort William, Scotland. The driver involved in the incident pleaded guilty to careless driving and was fined £500 and banned from driving for six months.
Related links
Paralympic champion Simon Richardson injured in hit and run incident
Thank you for reading 5 articles this month* Join now for unlimited access
Enjoy your first month for just £1 / $1 / €1
*Read 5 free articles per month without a subscription
Join now for unlimited access
Try first month for just £1 / $1 / €1