British juniors line up for Paris-Roubaix ahead of the pros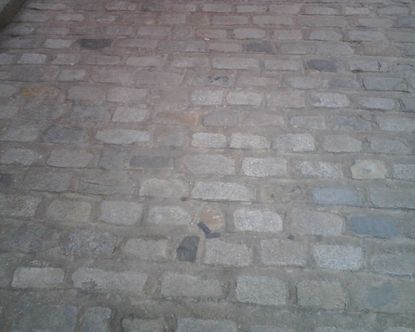 Paris-Roubaix 2011: The Big Preview
Seven British junior riders will get their own taste of Hell tomorrow when they line up for the under-18 version of Paris-Roubaix.
The 120km (approx.) race starts in Saint-Amand-les-Eaux, just north of Valenciennes. Following a 40km loop the race joins the route of the senior race at pavé section 16 - the feared Arenberg section. 2,400m of some of the roughest cobbles in France.
From there on in the race traces the exact route of the senior event taking the juniors over the final 16 sections of pavé before entering the Roubaix velodrome for the finish.
Great Britain has an excellent tradition in the junior race; Geraint Thomas won in 2004, Andrew Fenn in 2008 and Dan McClay was second last year. But team manager Darren Tudor is putting no pressure on this year's riders. "I just want them to get something out of it," he said. "This is where they start, this is their preparation for the future."
"Owen Doull rode it last year so he'll be our leader on the road. He's got a bit of experience, but there's no reason why all the lads shouldn't be up there."
The huge cobblestones used in this part of France (much larger than the Flandrian cobbles) along with the big gaps in between them see the pros use a variety of different equipment to get them through the Hell of the North.
Be it wet or dry the race is known for it's brutality on both the rider and the bike. The British juniors will ride "pavé tyres, standard road wheels and a second layer of bar tape," said Tudor.
The British team is Owen Doull, Chris Latham, Harry Tanfield, Samuel Lowe, Josh Papworth and Jonathan Dibben.
Thank you for reading 10 articles this month* Join now for unlimited access
Enjoy your first month for just £1 / $1 / €1
*Read 5 free articles per month without a subscription
Join now for unlimited access
Try first month for just £1 / $1 / €1