Catford CC launch junior squad to coincide with 125th birthday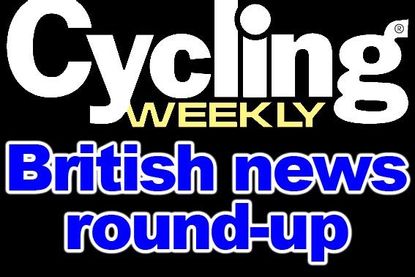 >>>We want to hear what's happening in your area. To submit your stories for CW's British news round-up, please email Nick Bull or Richard Abraham>>>
Catford CC are inviting young riders to apply for a space on their new Junior Teen Talent Team, which is being launched to coincide with their 125th birthday.
The club, whose iconic hill-climb event is the oldest cycle race in the world, will nurture eight young riders as they seek to become tomorrow's starts.
They say the squad will be run on 'professional lines' and is supported by profits from their early season Hell of the Ashdown sportive.
Sportive riders will fund Catford CC's new Junior Teen Talent Team
Applications can be made to Junior Team Manager James Green. Riders should attach details of their experience to date.
Green told the team's press release: "We are keen to help all juniors so we are offering them reduced fees and will provide them with a free club jersey.
"However for this innovative project we are not only just helping raw recruits to get promoted to our 'Top Team', but are inviting applications to join our new development squad from talented teenagers who have already shown potential and proven ability."
Current national champion Marcus Bloomfield has been appointed as the part-time BMX Academy Coach, British Cycling confirmed today.
Bloomfield, who gave up his job as a bank manager in 2006 to join BC's Podium Programme, will work alongside Grant White in his new role.
The first six youngsters to be accepted on to the programme have been named as Abbie Taylor, Kyle Evans, Grant Hill, Dan McBride, Curtis Manaton and Tre Whyte.
London's Barclays Cycle Hire Scheme has scooped yet another title as it took the Business to Community prize at this week's European Sponsorship Awards in Amsterdam.
The event, which celebrates the best sponsorship programmes across sport, culture, entertainment and media, praised the scheme for its functionality.
Judges from the European Sponsorship Society said: "The simplicity and effectiveness of the Barclays Cycle Hire campaign made it the deserving winner.
"Its impact on the community was tremendous; it met a range of business objectives and was also credited for its longer term plans."
Boris bikes: praised for their simplicity
James Sharpe has become the second rider to sign for the newly-formed Team Hope Factory Racing squad.
The news is hardly a surprise, as the 37-year-old donned his new colours in October's Yorkshire Go Cross event in Wakefield.
Team manager Lee Owen-Stanford said: "Whilst James and I go way back, riding at club level when we were kids, giving Jamie a ride on the team had nothing to do with that. It was based on his experience, results and commitment he would give to the team. Everyone who knows him recognises his talent."
Sharpe, who finished sixth in this year's Ryedale GP, joins from the Cycleworks team.
Meanwhile, Katy Simcock took her first victory for Hope in Saturday's Eastern League event at Redgrave, Suffolk.
Simcock broke clear of Emma Johnson (XRT-Elmy) after a ding-dong battle to lay a marker ahead of this weekend's regional 'cross championships.
A foundation that supports homelessness charities such as Shelter and St Mungo's will hold its first cycling fundraiser event in 2012.
The Estate Agency Foundation are hopeful of raising £100,000 from the Zoopla British Property Cycle, in which a select team will cover the UK in approximately 30 stages.
For more information, visit www.gbpropertycycle.co.uk (external link).
>>>We want to hear what's happening in your area. To submit your stories for CW's British news round-up, please email Nick Bull or Richard Abraham>>>
>>To catch up on previous weeks' round-ups see the British news round-up index page>>>
Thank you for reading 20 articles this month* Join now for unlimited access
Enjoy your first month for just £1 / $1 / €1
*Read 5 free articles per month without a subscription
Join now for unlimited access
Try first month for just £1 / $1 / €1