Chris Lawless wins Buckinghamshire round of junior road race series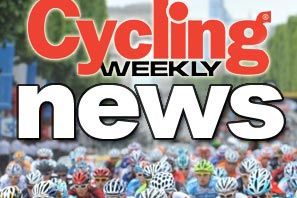 National champion Chris Lawless (Kuota-Spinergy-GSG) powered to an impressive solo victory in the penultimate round of the National Junior Road Race Series, the 72-mile Bath RC event in Buckinghamshire.
The Wigan 17-year-old finished a minute clear of the chasing pack, led in by Ollie Wood (Team Sportscover), as Jake Kelly (Team Microgaming Isle of Man) retained his overall series lead going into next month's Junior Tour of Wales finale.
Lawless and Matt Gibson (Velocity WD-40) broke away on the second lap of the Cublington circuit and established a maximum lead over two and a half minutes over a six-strong chasing group.
Gibson dropped back on the climb to the finish with one lap to go, but as the field closed up behind him, Lawless dug deep and retained a healthy advantage to the line..
Steve Calland (South Downs Bikes) beat Ben Davis (Bristol RC) by the width of a tyre in a close finish to the 88-km Fareham Road Race on the testing Portsdown Hill circuit in Hampshire after lone leader Ian Paine (London Dynamo) has been caught a kilometre from the finish.
Richard Wilkinson (4 Star Racing) claimed his first win of the season in the 55-mile Alan Goddard Memorial event in Shropshire, riding away from a five-man break as the field chased them down to cross the line alone after five laps of a circuit based on Sheriffhales.
Felix Barker (St Ives CC) led home a five-man break for victory in Arbis-Colbert Cycles RT's 60-mile race over a new course based on Toddington, in Bedfordshire.
There was a first road race win for Joshua Ruddiman (Huddersfield Star Wheelers) in Pennine Cycles' Nige Moore Memorial event in West Yorkshire, while Sam Rowlands (Seamons CC) also celebrated a maiden victory in The Bike Factory Circuit of Saighton in Cheshire
The 40-mile Witham St Hugh Road Race came down to a three-man sprint won by Brett Stocks (Sharrow CC).
In Scotland, time trial specialist Silas Goldsworthy (Sandy Wallace Cycles) was 13 seconds faster than his closest rival in the 4.1-mile prologue to Moray Firth CC's two-day, three-stage road race and then finished safely in the main field on both road stages to retain a seven-second aggregate advantage over second-placed Tom Arnstein (Team ASL360).
Report for the National Criterium Championships to follow.
Thank you for reading 10 articles this month* Join now for unlimited access
Enjoy your first month for just £1 / $1 / €1
*Read 5 free articles per month without a subscription
Join now for unlimited access
Try first month for just £1 / $1 / €1
Snowdon Sports is a long-established independent sports news agency, which supplies editorial to a range of media outlets - such as Cycling Weekly - as well as sports governing bodies. Snowdon Sports often covers results at Cycling Time Trials events in the UK and has long been a source of information and imagery to Cycling Weekly.