Circuit of Kent celebrates 15th edition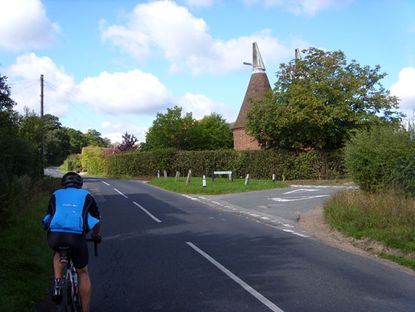 The Circuit of Kent celebrates its 15th running this year on Sunday, September 9. The much celebrated south-east cyclo-sportive first ran in 1998, and has maintained its position as one of the best-organised events in the UK.
The event was one of the first to give challenge times based on age and gender, and its early success paved the way for numerous British sportives. Now the sportive calendar is packed with events from one end of the year to the other as cycling enjoys a boom in Britain.
Two routes are offered: 80km and 130km. Both follow quiet country lanes in the 'Garden of England' starting and finishing in Godden Green, Sevenoaks. Entry costs £30.
All participants will be provided with a generous free post-ride meal, giving them a chance to relax to the sound of live music and go over the day's action.
Proceeds from the event go to Macmillan Cancer Support and Hospice In The Weald, and so far over £400,000 has been raised for cancer charities.
For more information and online entry, go to the Circuit of Kent website.
External link
Thank you for reading 20 articles this month* Join now for unlimited access
Enjoy your first month for just £1 / $1 / €1
*Read 5 free articles per month without a subscription
Join now for unlimited access
Try first month for just £1 / $1 / €1