Costa Express Fastest Lap comes to The Pearl Izumi Tour Series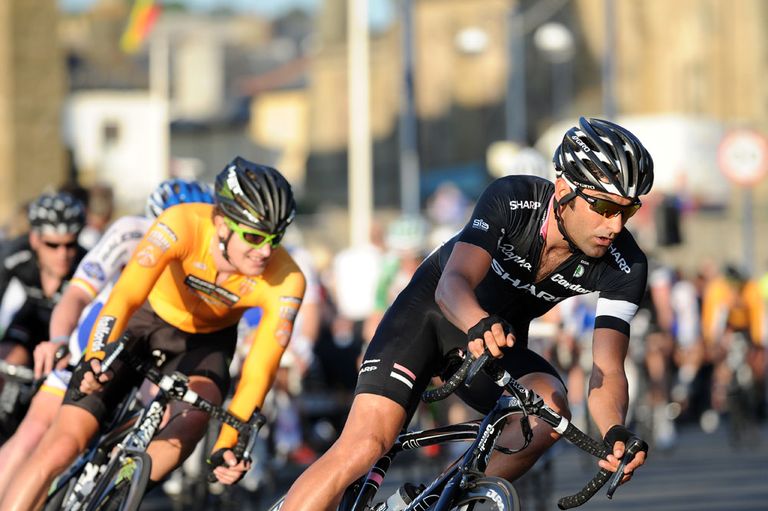 Racing at this year's Pearl Izumi Tour Series will be spiced up with the introduction of a fastest lap competition.
Costa Express - the on-the-go service from the popular coffee company - will sponsor the prize and award a unique trophy to the rider who records the quickest lap after each race. The winners of the team time trial, which forms part of the event's Grand Final double-header in Ipswich, will also be presented with a prize.
The fastest lap competition will sit along the series' two exisiting prizes: the overall classification and the sprints competition, which CW understands is being sponsored by IG in 2013.


Rapha-Condor-JLT trio Felix English, Aaron Buggle and Kristian House helped launch the competition
The riders then took part in a tour of the company's roastery
Alastair Grant, Commercial Director of organisers SweetSpot Group said: "The Costa Express Fastest Lap will certainly add a new and exciting dimension to The Pearl Izumi Tour Series this Summer.
"The Pearl Izumi Tour Series is all about fast paced and action packed racing, so the Costa Express Fastest Lap will be the perfect fit."
Costa Express will also be continuing as a sponsor for the Tour of Britain and Rapha-Condor-JLT squad. The second year of the latter partnership continues a relationship with bike manufacturer Condor that dates back to the 1960s with the successful Condor Mackeson team.
This year's Pearl Izumi Tour Series begins in Kirkcaldy on May 14; the full schedule can be found here.
Read Cycling Weekly magazine on the day of release wherever you are in the world with our iPad and iPhone edition - International digital edition, UK digital edition. And if you like us, rate us!